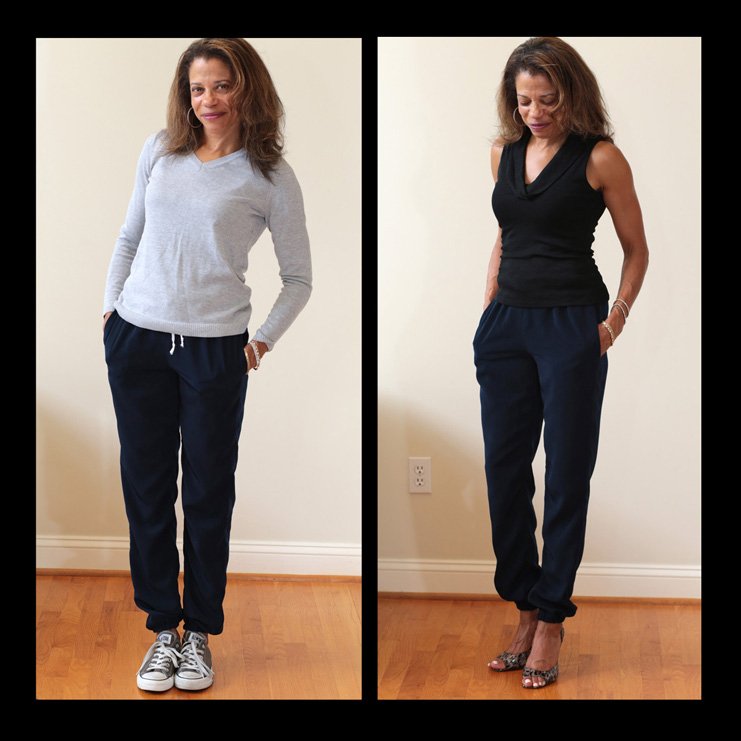 I've been wanting track pants ever since I saw them on Net-A-Porter. Here's my inspiration.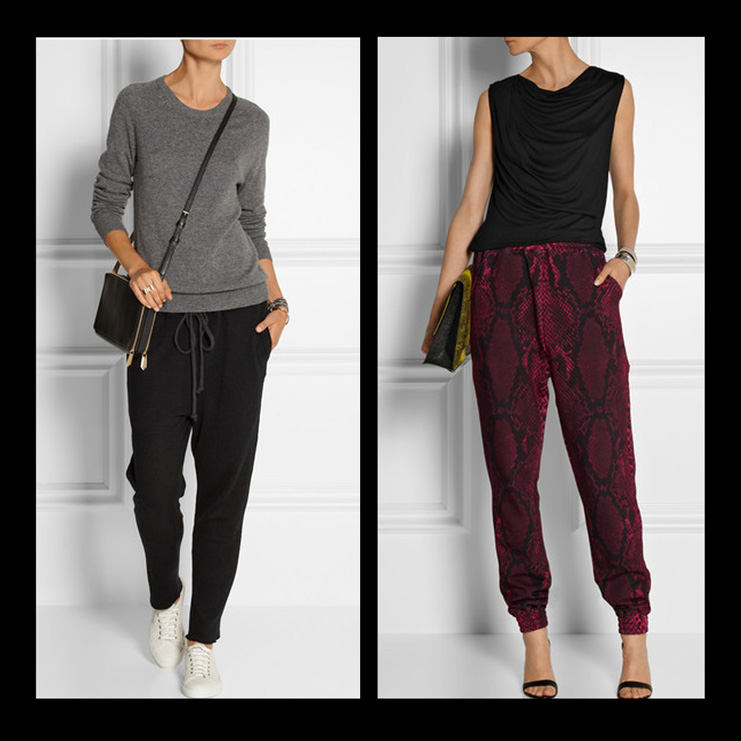 Love how incredibly versatile they are. Casual or dressy…you pick.
I used a synthetic fabric from a local mom-n-pop store, Sarah's Fabric in Takoma Park, MD. It's a true fabric store. You know the kind with bad lighting, bolts everywhere, but great prices. Unfortunately, they don't label the bolts with the fabric content or care instructions, so you're on your own. Whatever it is, it's deliciously drapey, but frays easily.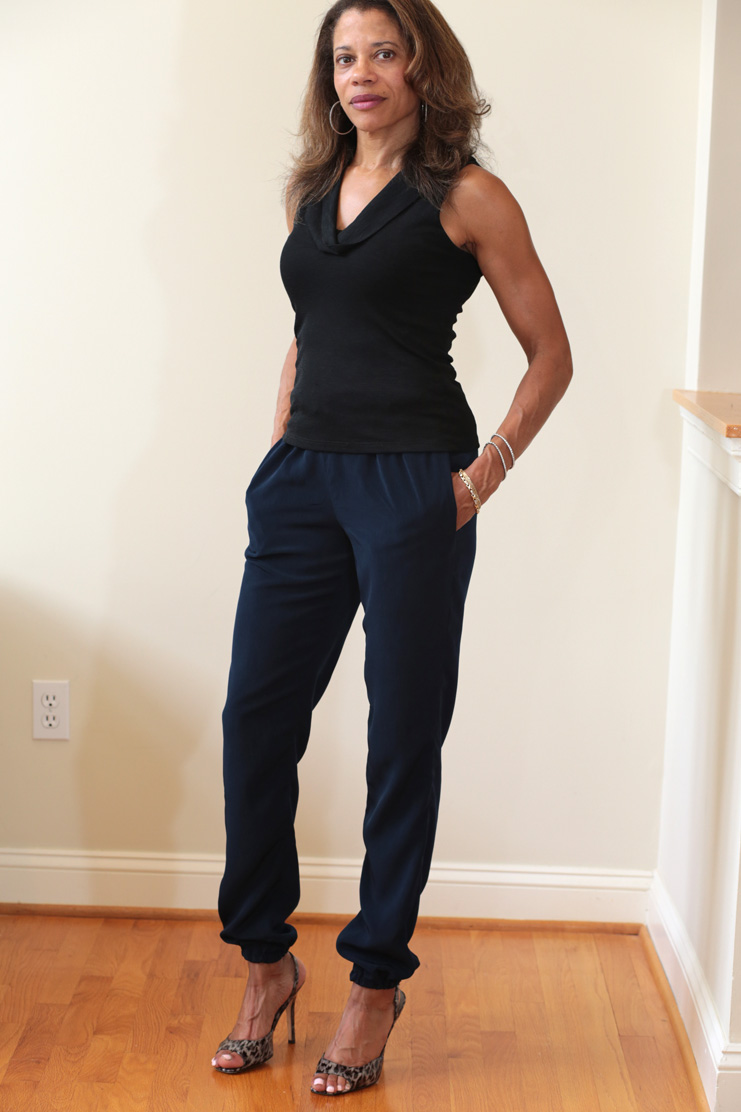 I chose Burda 6938 to make these and I love Burda patterns. Seam allowances are included. Yay! I made no fitting alterations which is highly unusual for me. I cut the size 8 which measured just shy of my hip measurement as I did not want these too baggy which would make them look more casual.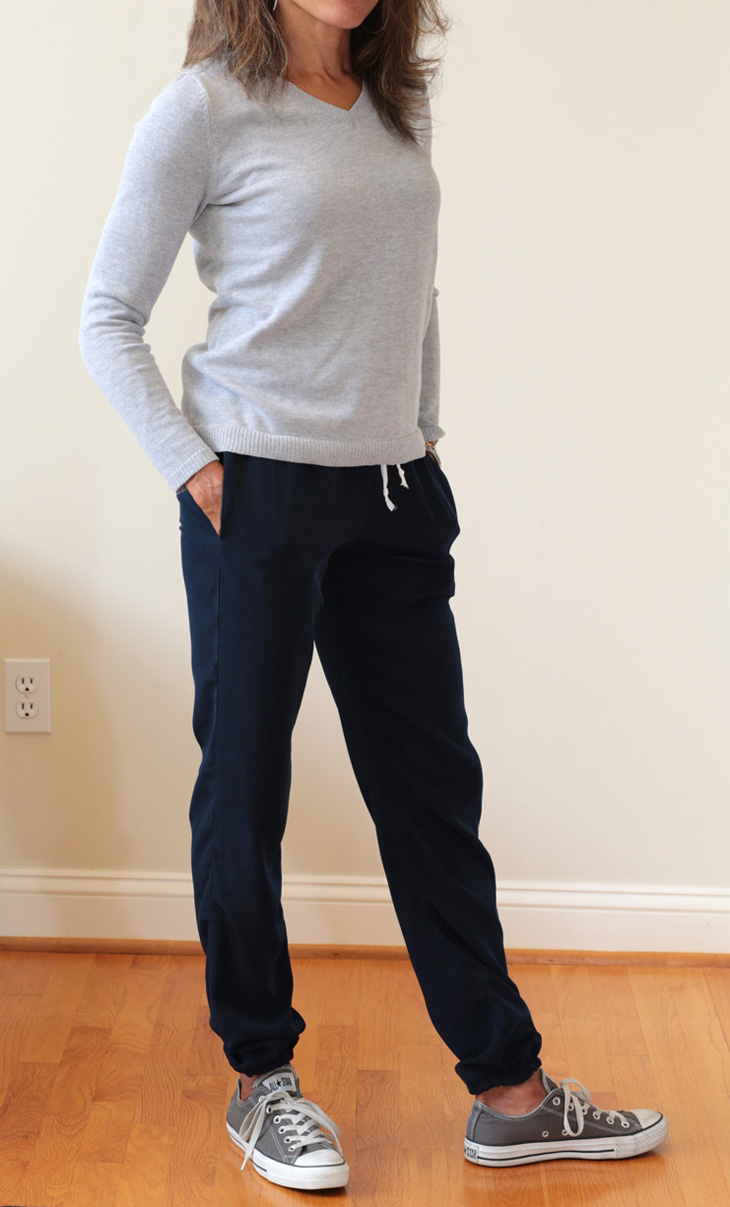 I made two deviations from the instructions:
Bound the pockets with a bias strip (made from the fashion fabric) to finish the edges.
Added a casing and elastic to the pant leg.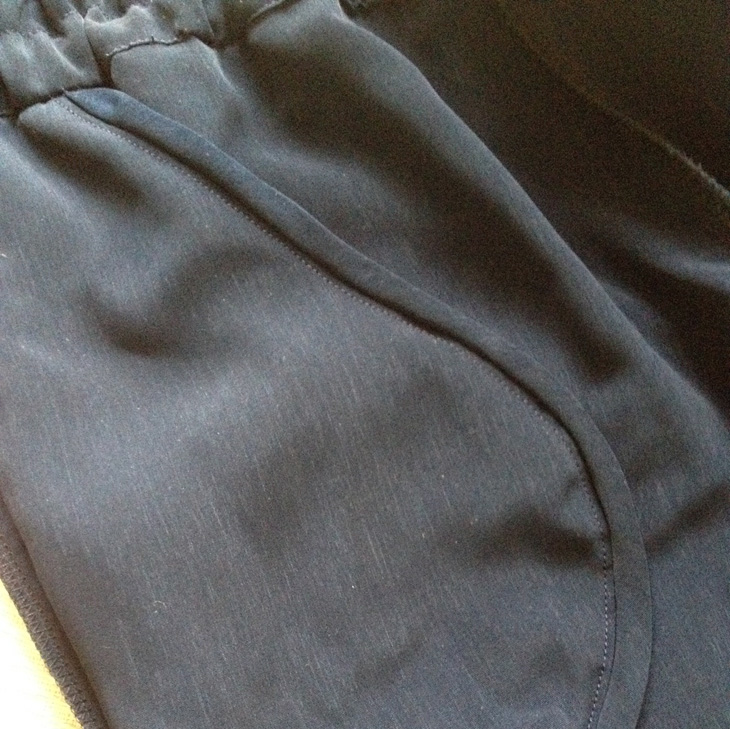 I also added my label "ETHEREAL" on the outside. One of my "just cause" moments.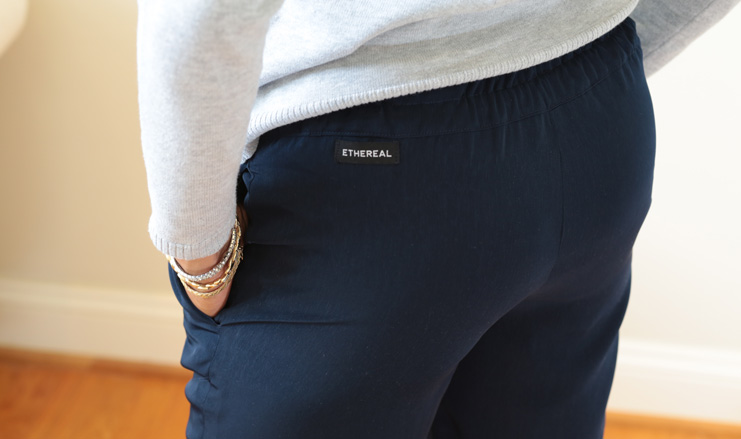 I like the three tiered waistband that has two rows of elastic that sandwich a drawstring. This makes the fit across the stomach more polished, less slouchy.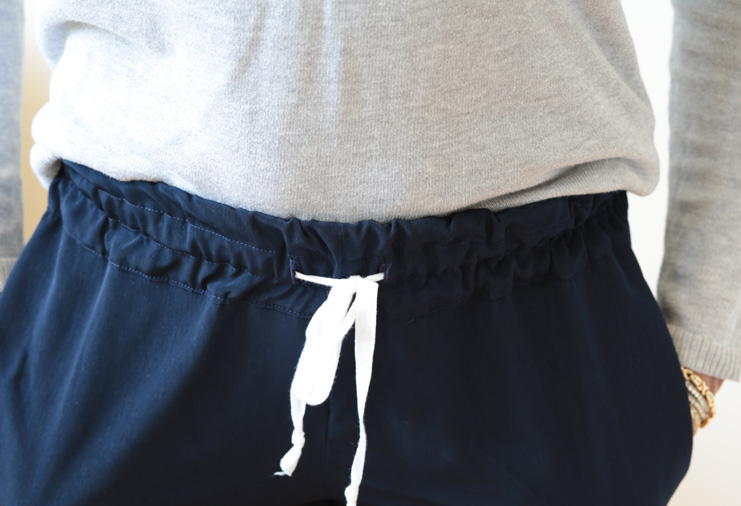 Construction is uber-easy and cut-to-finish can be done in a day. I've already made another pair and probably will make more.