It's so good to be back in front on my sewing machine. She probably thinks I'm divorcing her 'cause I've been so negligent.
This dress has been on my mannequin for 3 months and I finally finished it. I'm usually a neutrals kind of girl, mainly because it's no brainer color selecting; black, grey, beige, navy. I'm not sure what possessed me to buy green, but I went for it. Thought I'd look like Kermit the Frog, but I'm diggin' the vert now.
Here's another view. Gotta get a tri-pod and camera remote.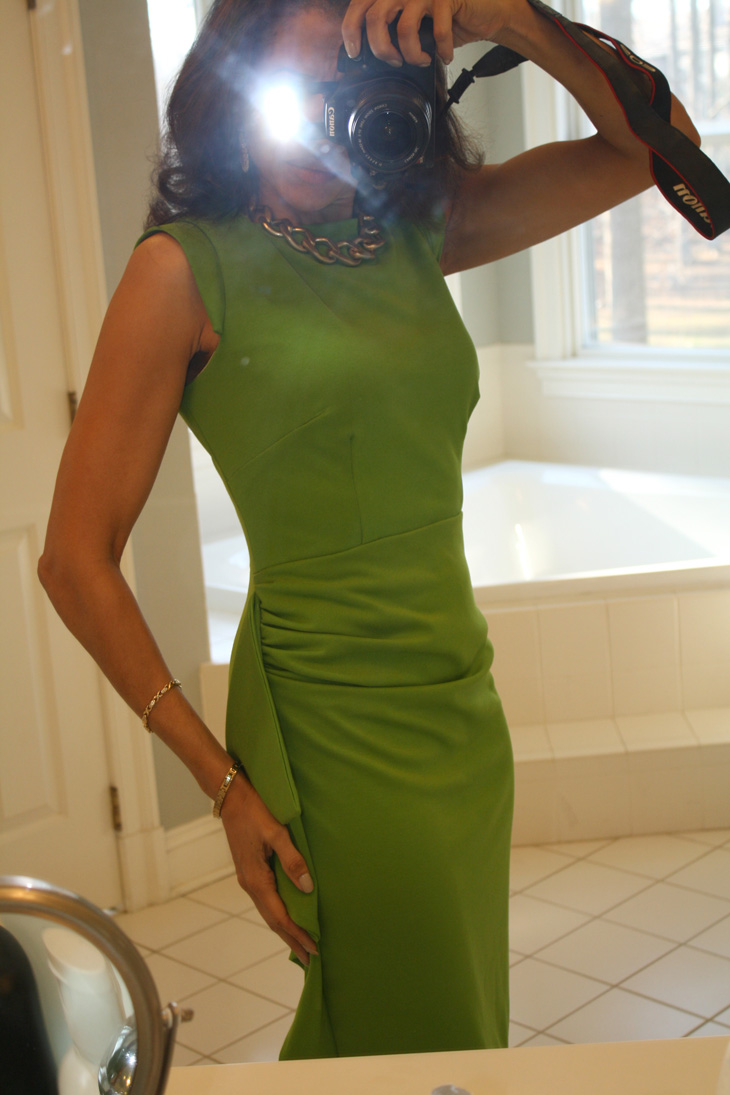 Loved this dress at first sight. Just about every review I've seen of the pattern, the dress is flattering. Now when I started this dress 3 months ago, I was about 15 – 20 pounds heavier. My vanity got the best of me and I started P90X, which I LURV!. I've always run (which I really LURV!), but I needed the strength training to really see results…at least the ones I want. BUT…I had already made pattern alterations for my former size, so it was a beast to adjust mid-sew. You can see it mainly through the bodice, I got some weird drag lines across the collar bones, so I've got to figure how to draft those out because I will definitely sew this again.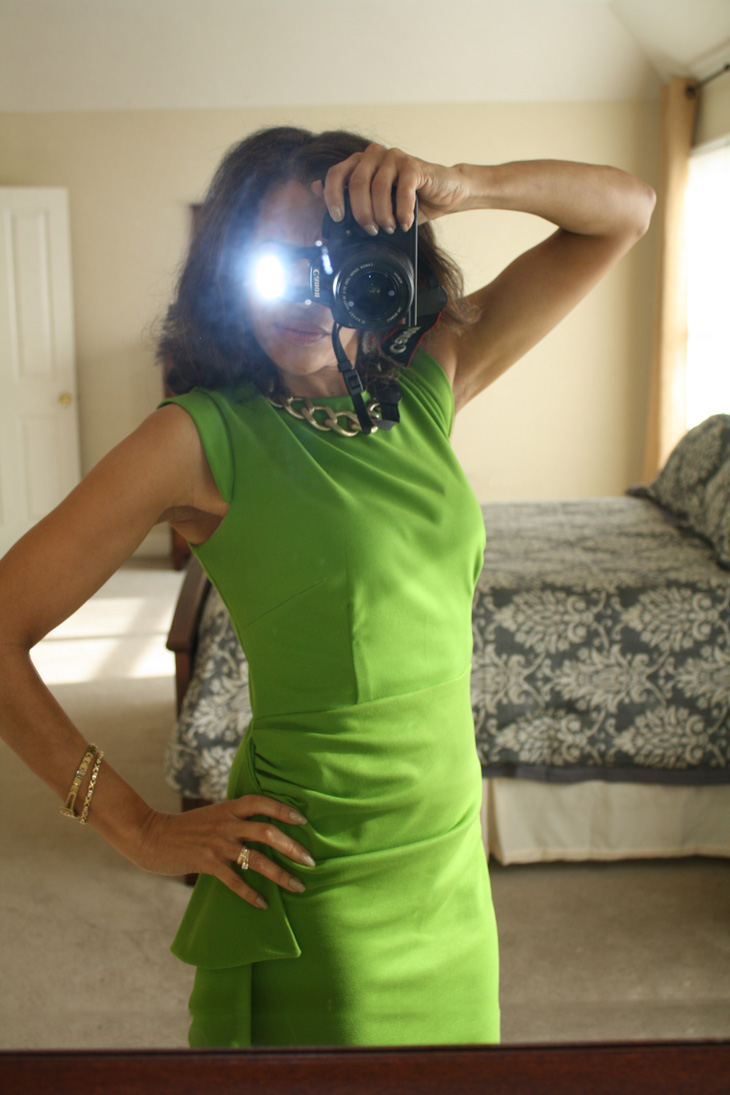 Sewing Notes:
– Fabric: ponte knit from…um…I think…Gorgeous Fabrics?
– Did not using facings, lined the entire dress with white tricot per Mimi G Style's hotness version.
– Lined vent of skirt with this great tutorial from Fashion Sewing Blog. I love Colleen's British accent, makes it sound so official.

– Drafted lining using the dress pattern and Connie Long's "Easy Guide to Sewing Linings" for the construction order.
– I adjusted for a short waist removing 1″ from bottom of the bodice and removed some width through the back of the neck to prevent gapping. (I think this is related to the drag lines on the front.) I also removed 1″ – 2″ from the back to adjust for my weight loss. Next go-round, I'll remove it from the sides.
– This pattern runs large. I cut the size 10, but could have gone down to the size 8 easily especially since I made this with a knit.
I have a great black ponte knit that this perfect for. So that's next on tap…just not 3 months later.