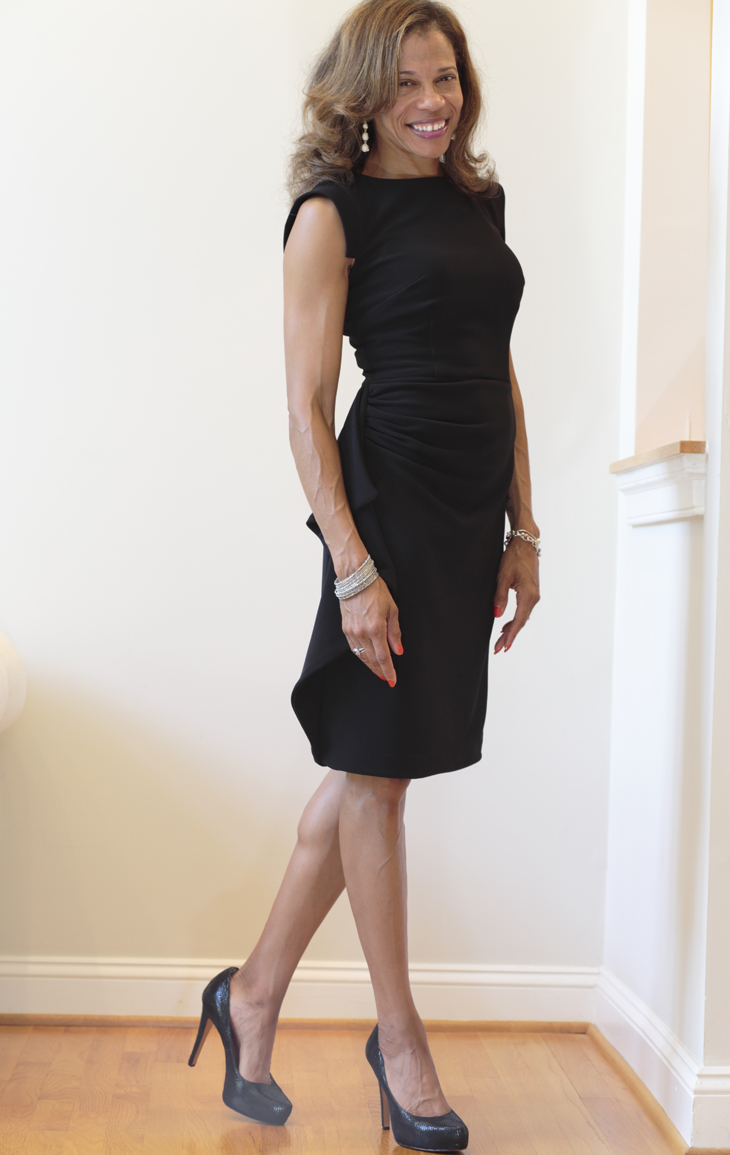 You can never have enough LBD's. They're just so dang flattering and fun. Well I love this pattern so much that I had to make it in black. I made New Look 6123 last year as a test run. It turned out so well that I just had to make it again.
I love no-brainer dressing. For this, you just need killer shoes, earrings and you're good to go. It's also a versatile look. The pattern calls for a variety of woven fabrics, like cotton, damask pique, sateen, wool crepe, charmeuse, etc. so you can see that it can be a polished business look all the way through to an after-five look.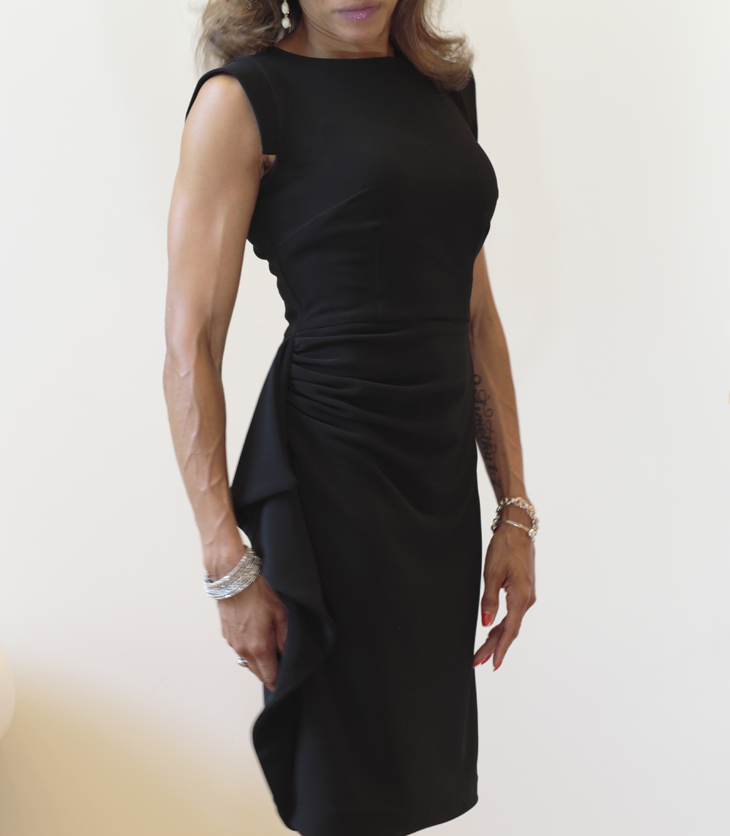 I used a high quality ponte knit for the fashion fabric and swimwear lining. As before, I added the lining because I preferred that to the facings called for in the instructions. Working with the lining fabric was a lesson in fabric selection. Swimwear lining is not meant to be as heavily manipulated as I did in constructing this dress. It snagged a few times and its fragile in terms of seam ripping. I will have to find something more appropriate, but it served the purpose.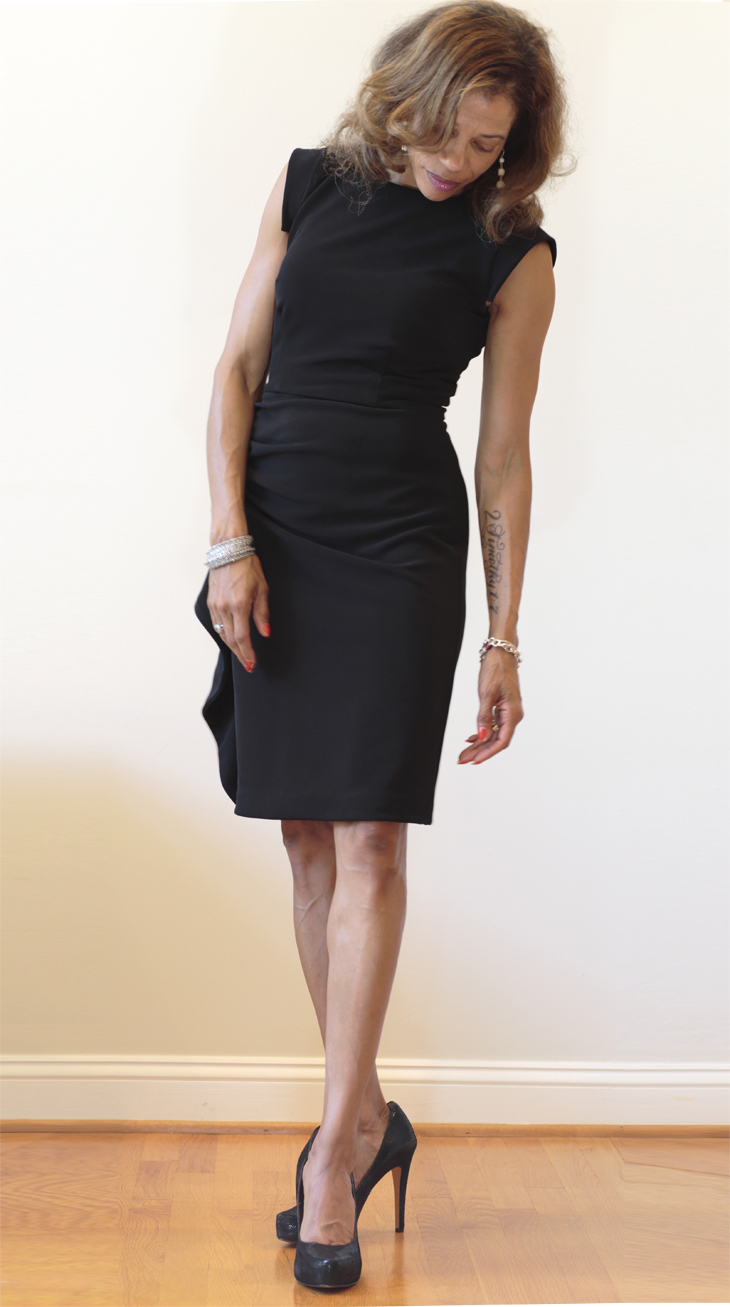 I have been doing heavy weight training since I made this dress back in December. My figure has slimmed out through the middle and my thighs and bum are more muscular.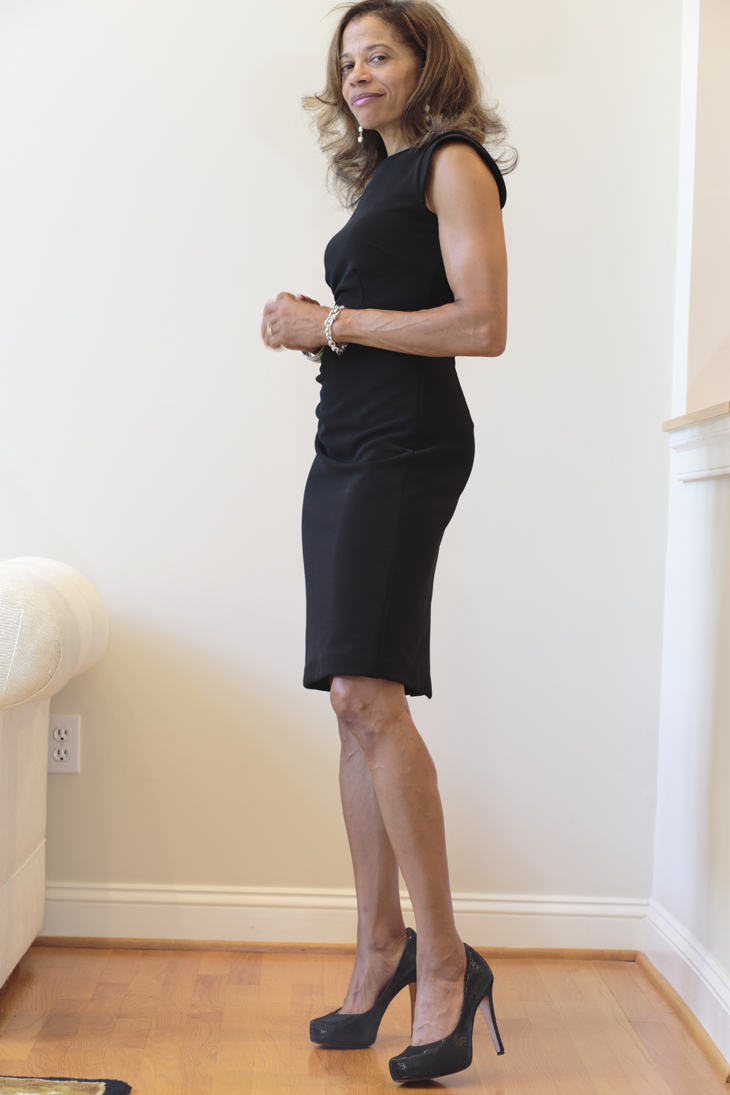 This all required A LOT of pattern alterations.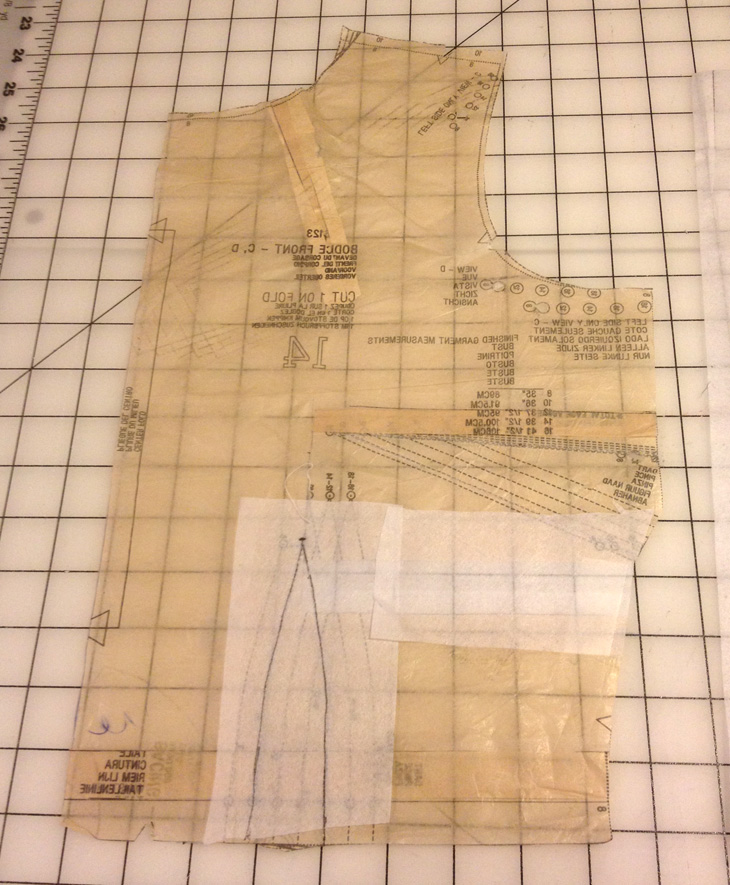 As you can see, I hit several points on the front bodice:
– decreased neckline to address gapping in the front
– raised the side bust dart for a more flattering placement
– decreased bodice width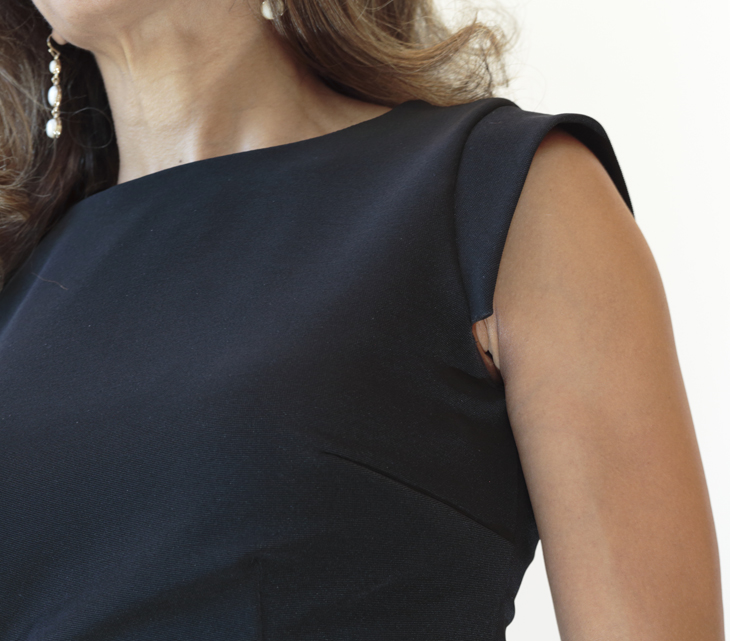 It was worth the editing as the dress lays much more smoothly across the front.
I placed the gathers and ruffle on the right side instead of the left…just cause. LOL.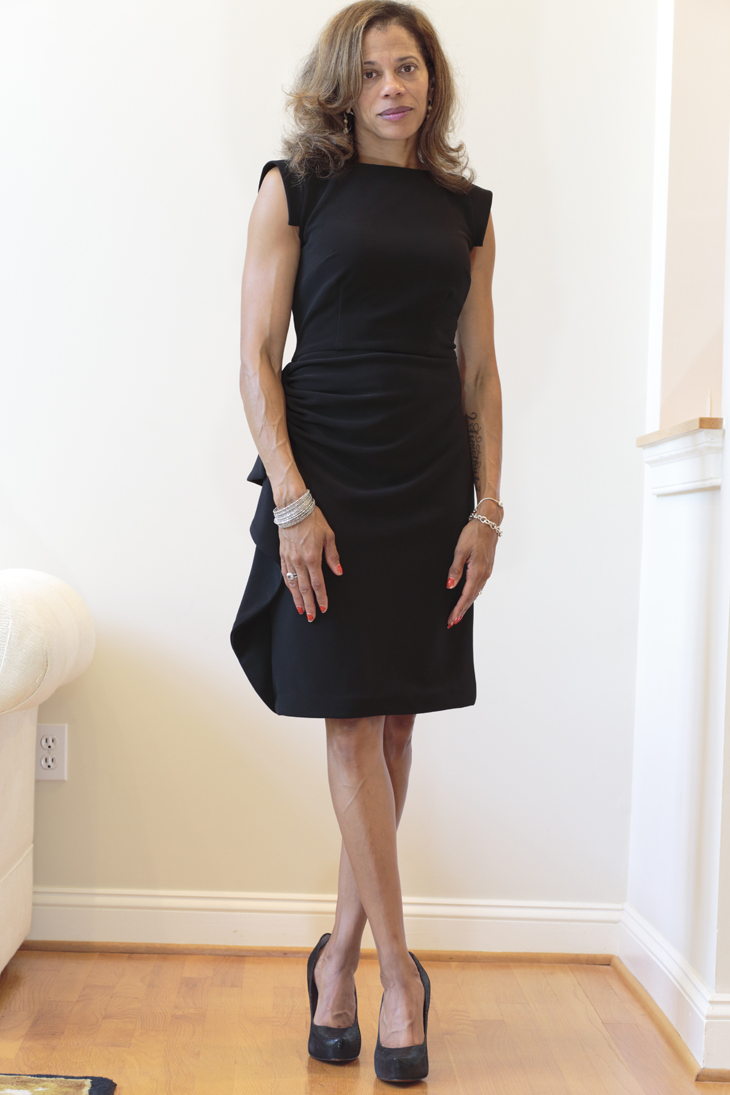 From the back, I managed to improve the fit especially at the waist. I'm short-wasted so that's a standard adjustment for me.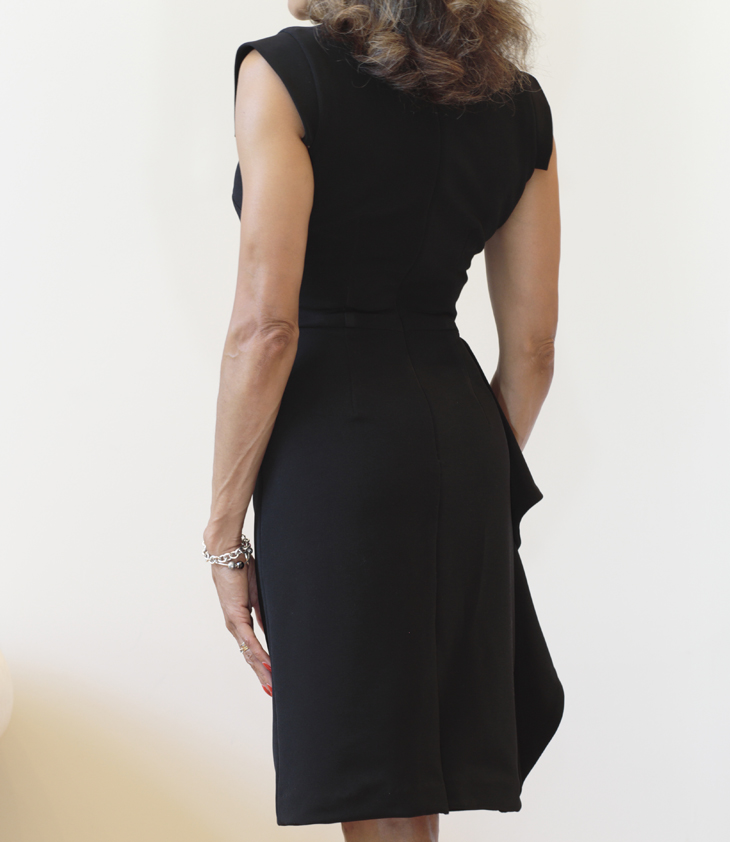 Overall, can't say how happy I am with how this turned out.