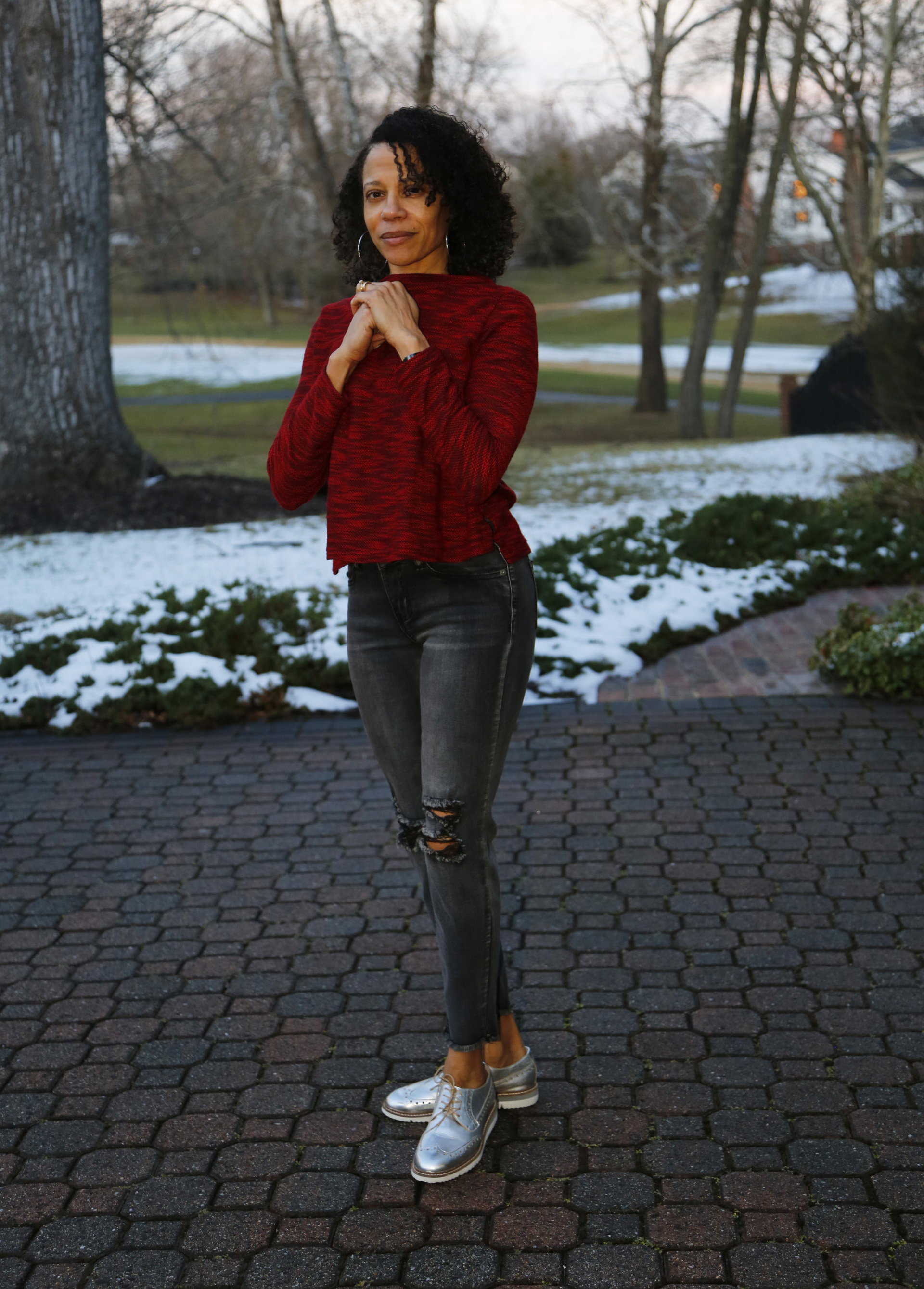 So now that the sewing palace is complete, the first project after all that DIY remodeling was something quick and easy. Something easy to clean up because I wanna keep it showroom pretty for awhile. lol.
So for my first post-renovation project I made Sew House Seven's "Toaster Sweater". This is a beginner sewing pattern and can be completed in a day. It's my first Sew House Seven pattern and I try to support independent pattern makers…but they tend to be a bit pricier in comparison than the big 4, but they offer an alternative. This pattern in particular is $19 which is a stretch when you can buy a McCall's or Simplicity pattern for $1.99 on sale at JoAnn's. I did a YouTube pattern "unboxing" in case you want to see just what you get for $19. The pattern paper is the traditional thin brown pattern paper, but the instructions are printed on a sturdy booklet. The pattern is in the generic sizing of XS – XXL akin to clothing and I made the XS because I have a small frame with a narrow back.
I chose a loose weave knit because I wanted the collar to drape rather than stand. It was fairly straight forward and simple to sew. I made no alterations or design changes to keep it simple to wear with jeans or pants. The front is shorter than the back and the crop is a respectable length, i.e. just below your belt. Now that I broken the room in, it's on to more challenging projects!