Nothing like a simple dress to get back in the swing of things. New job, so I need a new wardrobe. After years working at a small marketing firm with a very casual dress code, I'm now at an academic institute with more formal business attire. So I'm in desperate need of EVERYTHING. 
My first project is this easy sheath dress, McCalls 7543. This can be worn completely off the shoulder, but for the office, I hike them up for proper wear.
The fabric is a smooth black denim, a la business casual. The only notion need is elastic for the neck and shoulder line. I included the in seam pockets because the gave the dress more dimension, otherwise it kinda boring without them. A print would do this dress some serious justice.
The sleeve has a tie detail at the bottom. I finished it with a narrow hem, but that was drama so next time I'll simply line the sleeve.
In this sideview, you can see the fullness. I cut a smaller size to keep it from looking like a moo-mou.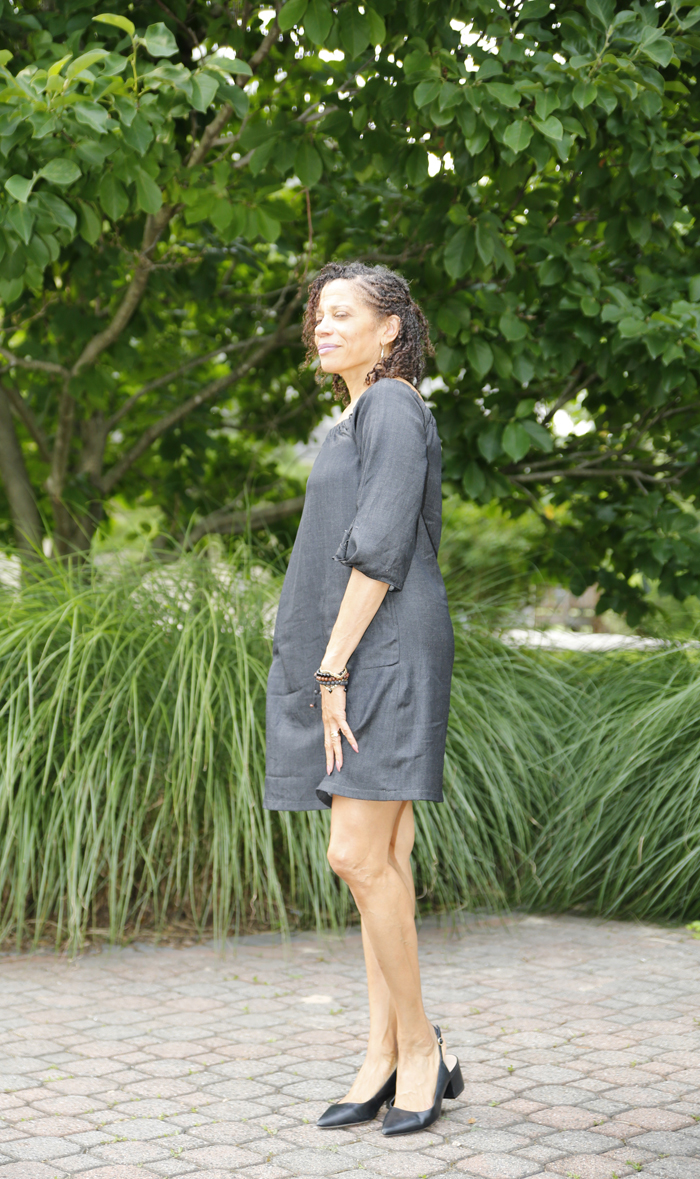 Better view of the pocket which is a functional size.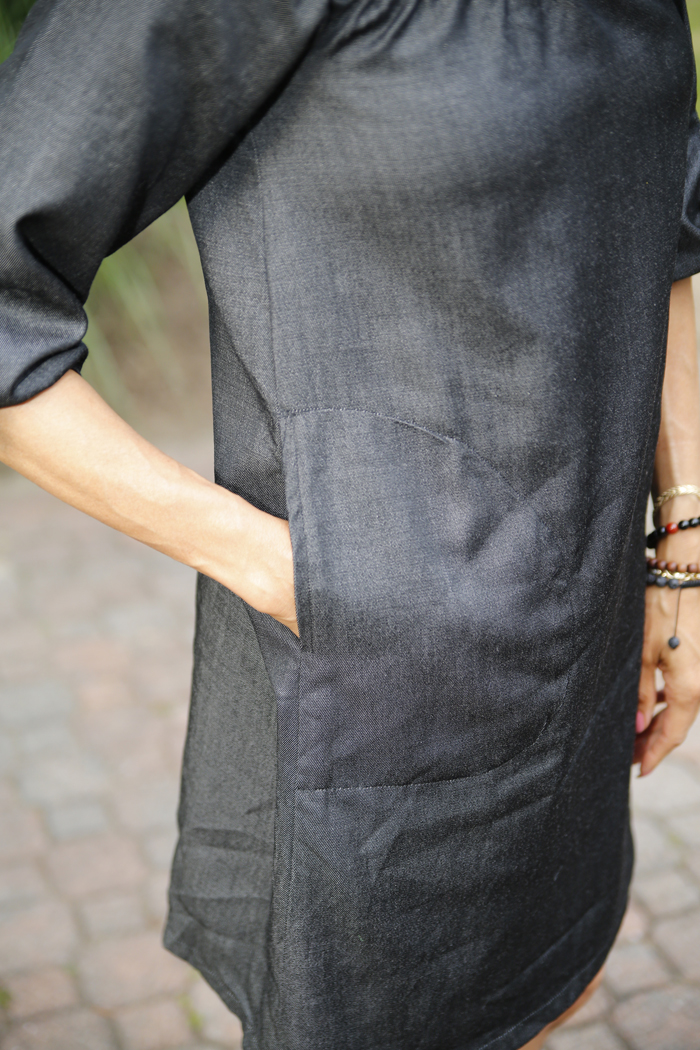 Finally, my fab new woven labels from the Dutch Label shop. I love them. High quality with a wide selection of fonts. They also allow small runs, which is a plus.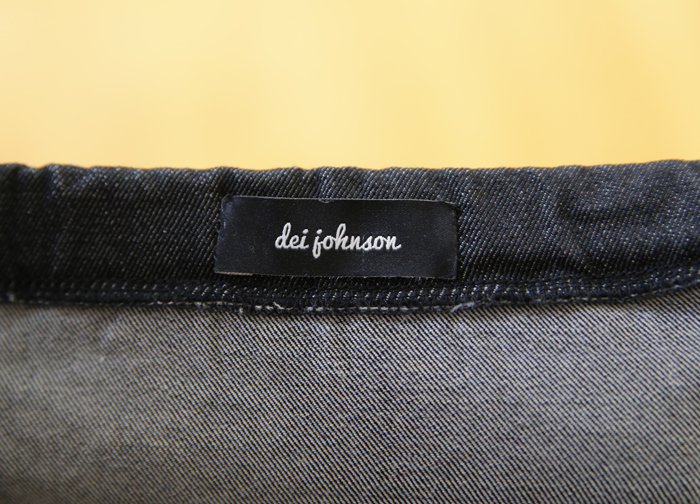 This is a great beginner project. Quick, easy and in style.