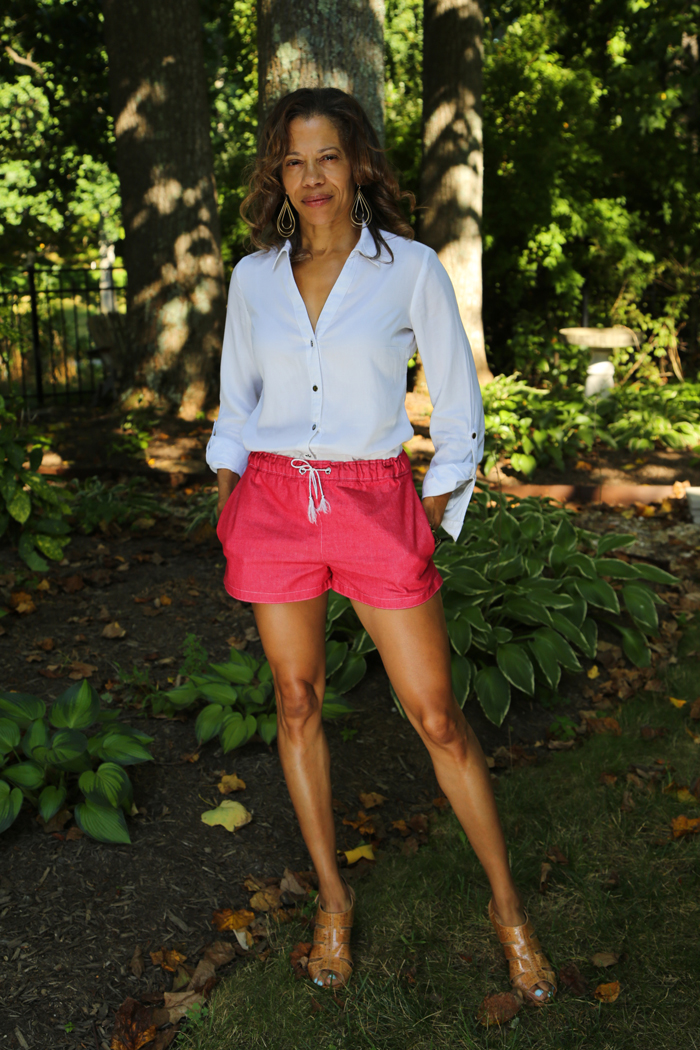 I'm feeling harasses by the fall fashions. I haven't finished with summer yet and they're hitting me with sweaters and boots. As an act of protest I made a pair of shorts. Dang it it's still hot outside! If I had any sense of timing I should be planning my fall sewing, but that's just too much like acquiescing to the retail timetable and not mine.
Anywho, so here's a totally relaxed pair of shorts that are incredibly easy to make. Think total beginner project. I used New Look 6271, view B, cut in a size 10. A wide range of wovens would work just fine, but I used a lightweight denim in red purchased from A Fabric Place in Baltimore.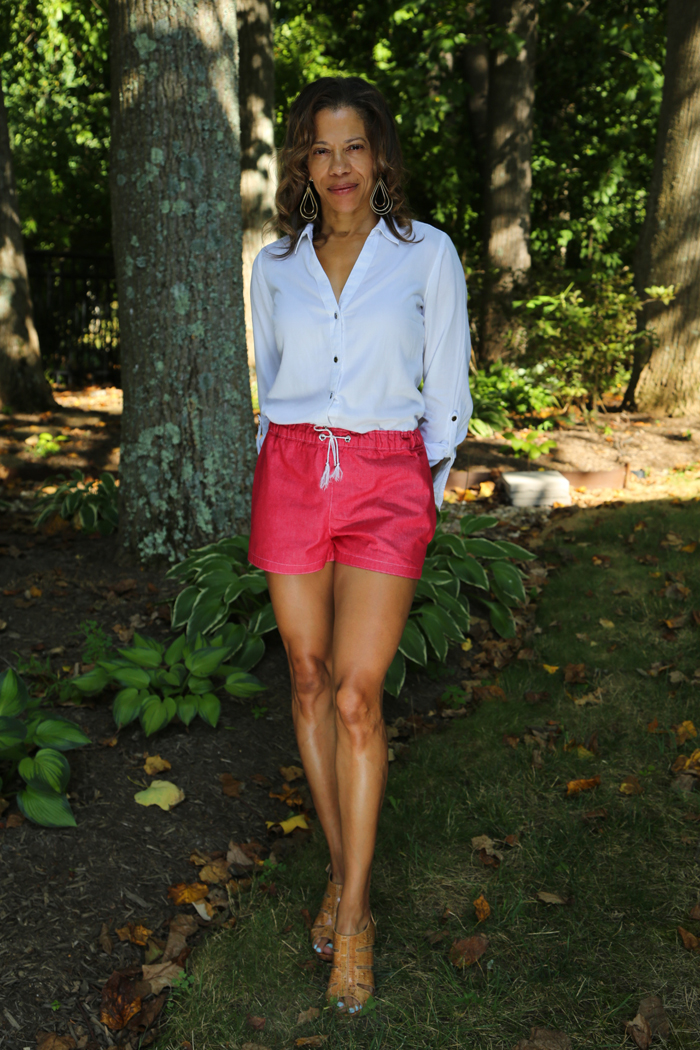 Of course I can never leave well enough alone so I added eyelets instead of buttonholes for the drawstring opening.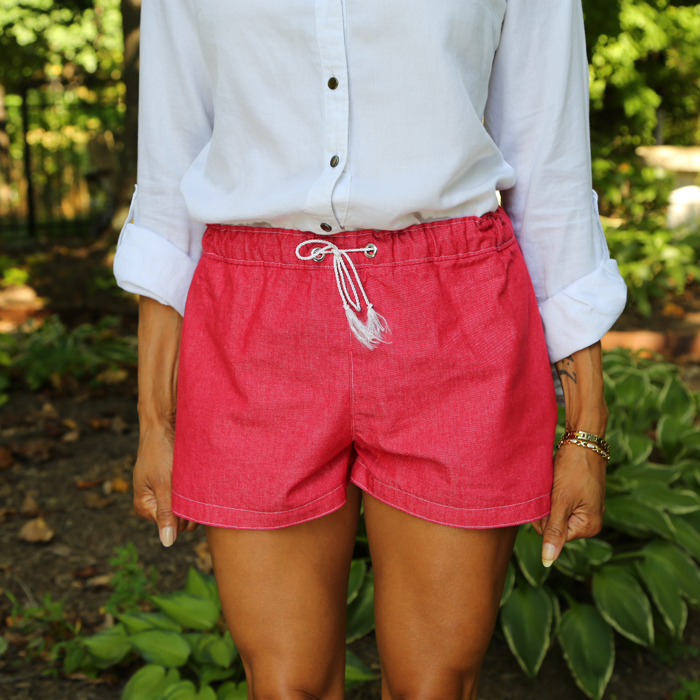 I also added in-seam pockets 'cause I can't imagine life without pockets in my pants.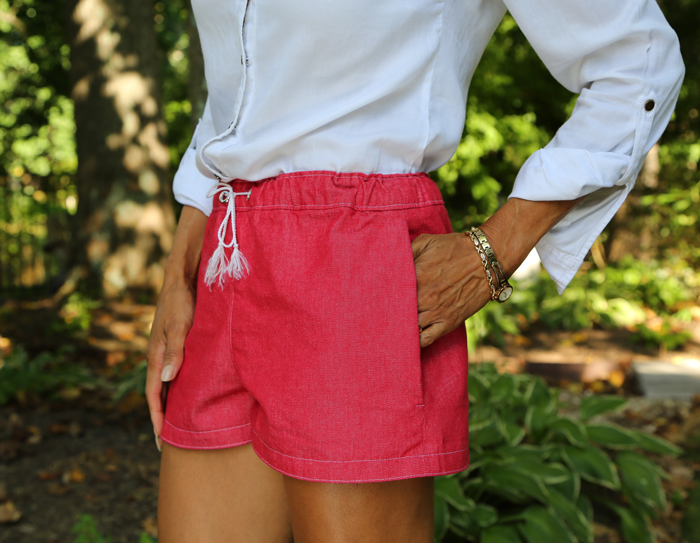 For some contrast I topstitched in white using All-Purpose thread instead of top-stitch thread. I didn't want the top-stitching to scream at you…just enough for interest.
As for alterations, I did bring in the waist a little because the gather was to generous. So the adjustment allows me to still pull the shorts over my hips, but gives a less frumpy look.
I also wacked off 2 1/2″ at the hem.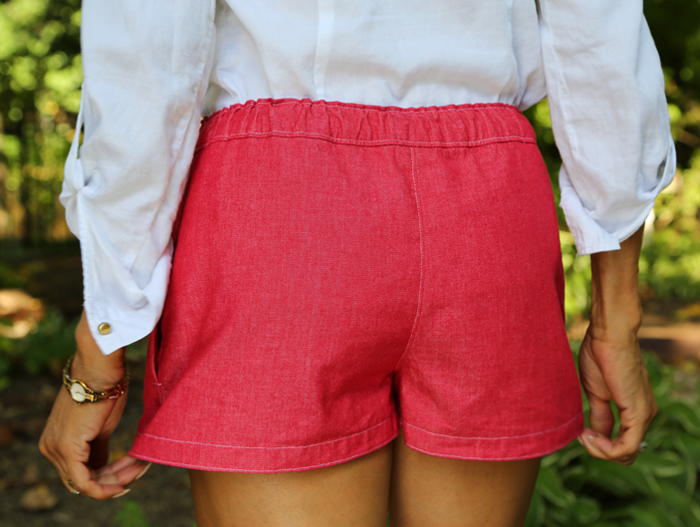 Other than that, it was straight forward sewing…and instant gratification. You can cut and sew these in a day!