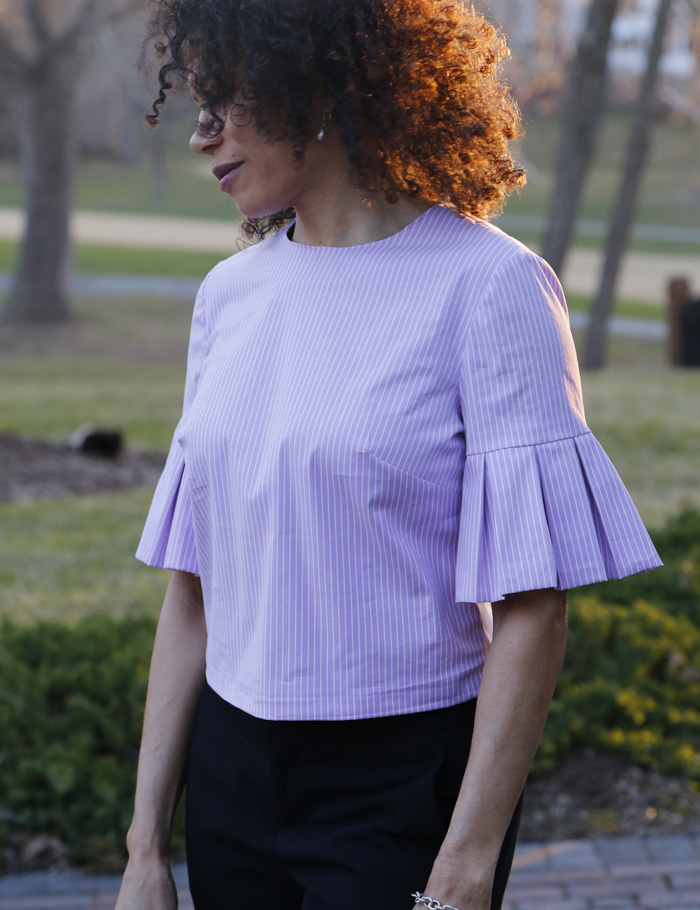 I think I've inadvertently stumbled into making a capsule wardrobe. The concept isn't new, but in principal it's logical and practical. My version is just to make as many pieces as I can that work together. So, I grabbed all the fabric and patterns I wanted to sew, lined them up and got to work.
Since everything is to flow together and make my decision making easier and give me options getting ready for work, I've been into stalking any YouTube vlogger (Miss Louie), that coordinates wardrobe, letting them do the work for me.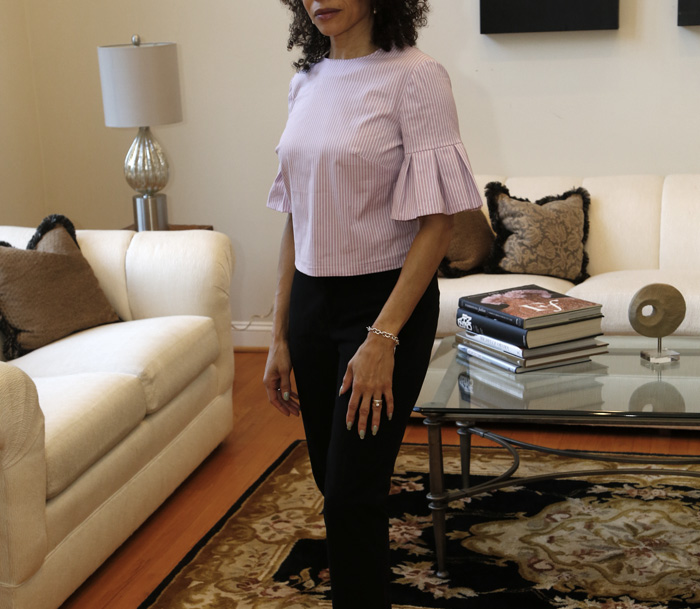 So the first piece is this adorable and simple McCall's top with pleated sleeves; pattern 7542. It's got a variety of easy sleeve options. I love this version I scoped on Pattern Review.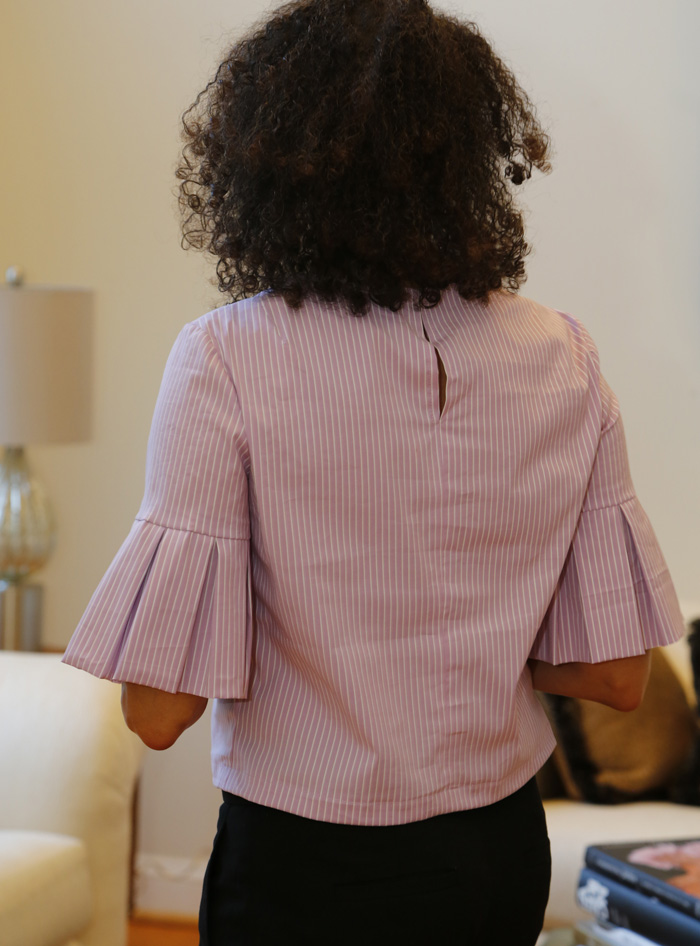 The bodice is basic with deep darts at the bust. So deep, they have to be carefully placed or they will look odd and mismatched to your natural bustline AND exaggerate the mmm…headlights. Yikes. In hindsight, I should had used Roberta Carr's method for shaping the dart with a french curve and using the bobbin thread pulled through the machine to stitch from the bust point back towards the side seam.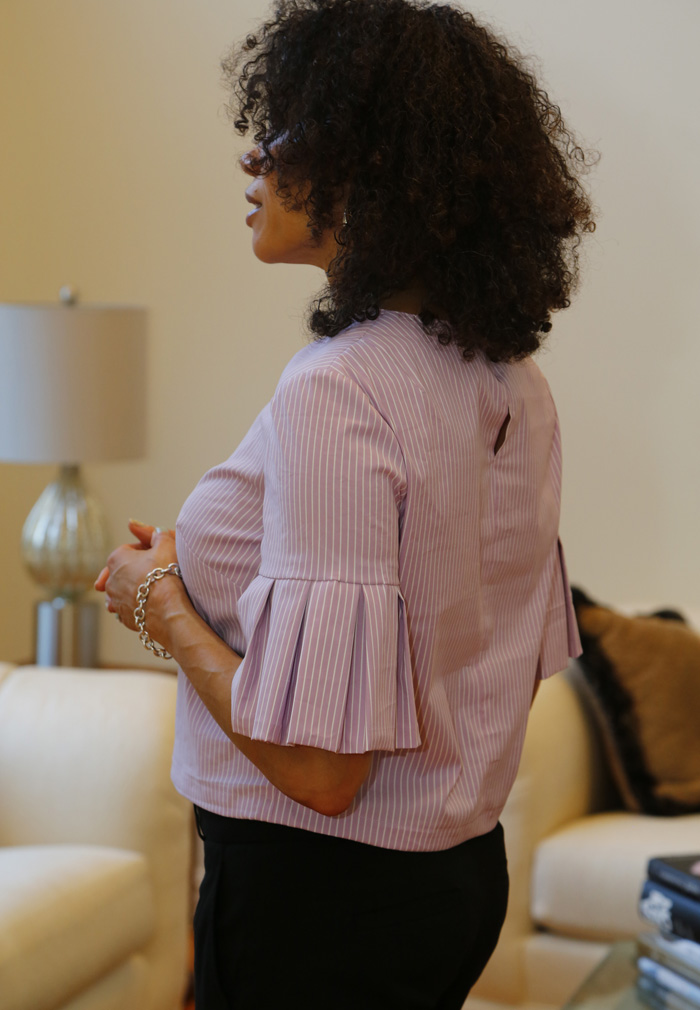 The pleats are created, then attached to the sleeve. The sleeve seam is sewn then set into the armsyce. There is a lot of ease to take up so I did a double line of basting to better control the excess. I hate puckering along a set-in sleeve, so I try to be meticulous there. I added top stitching at the neckline to polish it off.
Its a very basic pattern and is better served with higher quality or print fabric. I chose this poly/cotton mix that has body, but fights with my iron to remove all the wrinkles. But the pinstripe keeps it from being to cutesy and workwear appropriate.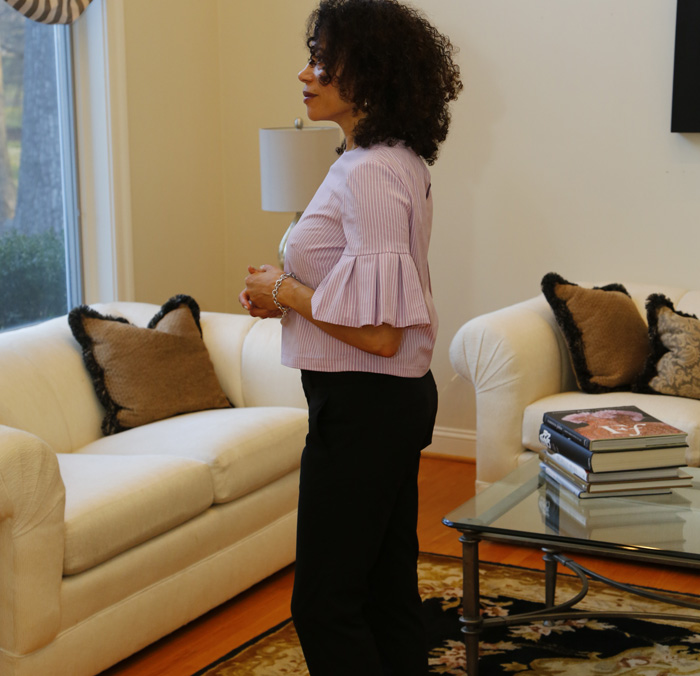 Also, it's a conservative cropped top, but cropped all the same, so be careful in wearing to the office like I did the first time and kept flashing my co-workers. I'll wear a camisole underneath next time.