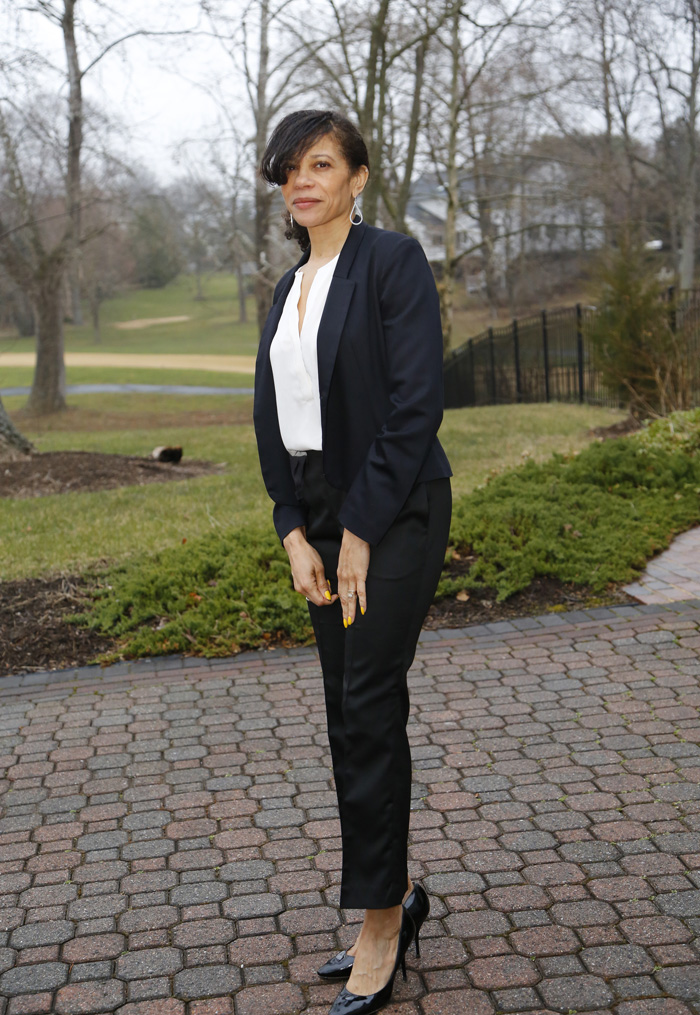 So now that I settled on the concept of sewing a capsule wardrobe, I just plunged right in. I really need to plan and sketch my pieces to make sure I'm putting together something cohesive, but for now I'm going to keep rolling along.
The second piece I've made are these sleek cropped pants with a flared leg from Burdastyle, the 2017 August issue, pattern 113. I confess I am a fangirl when it comes to Burda. They're more "fashion forward" (that much used Project Runway description) and the drafting is excellent. I am convinced I am secretly their fit model because the proportions are cut to fit my narrow hip short-waisted shape. Sqweee!…which means no major pattern redrafting.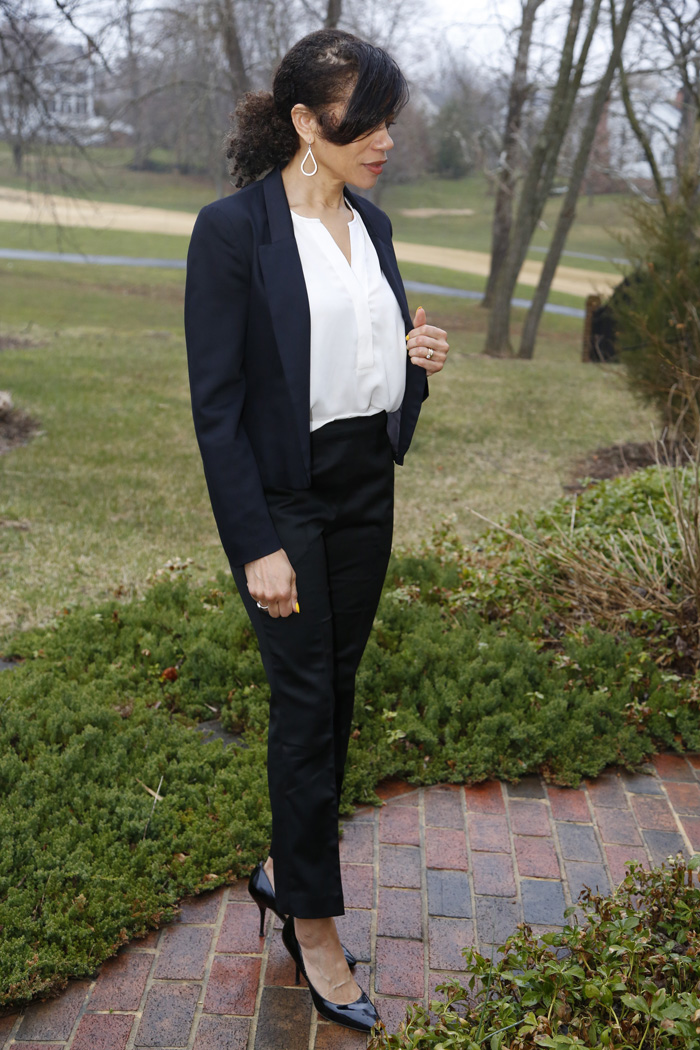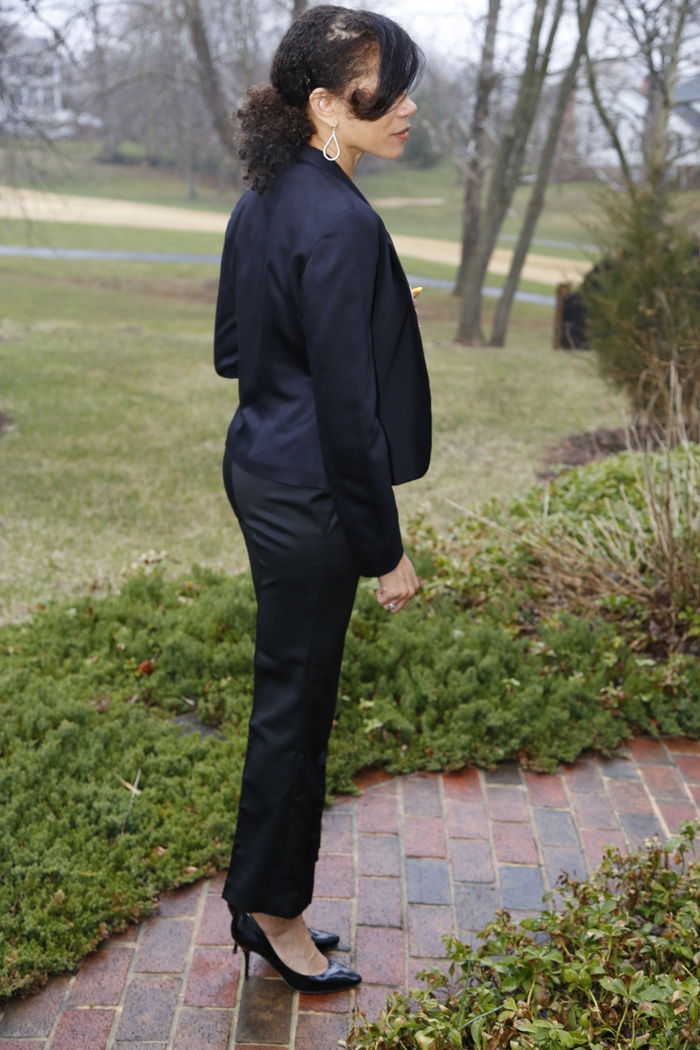 For these pants, I MADE NO ALTERATIONS…NONE! Insert unicorns and applause. Lol. There are technically just 4 pattern pieces. Yep, just 4; the (1) front and (2) back waist band and the pant leg (3) front and (4) back. Now, just because me and Burda are fitting besties doesn't mean I didn't make some design changes. These pants are flat front with a side zipper. I added in-seam side pockets because pants without pockets seem abnormal. Like where do I put my hands, keys, lipstick, glasses, tickets, tissues and all matters of junk that can easily be carried in my purse.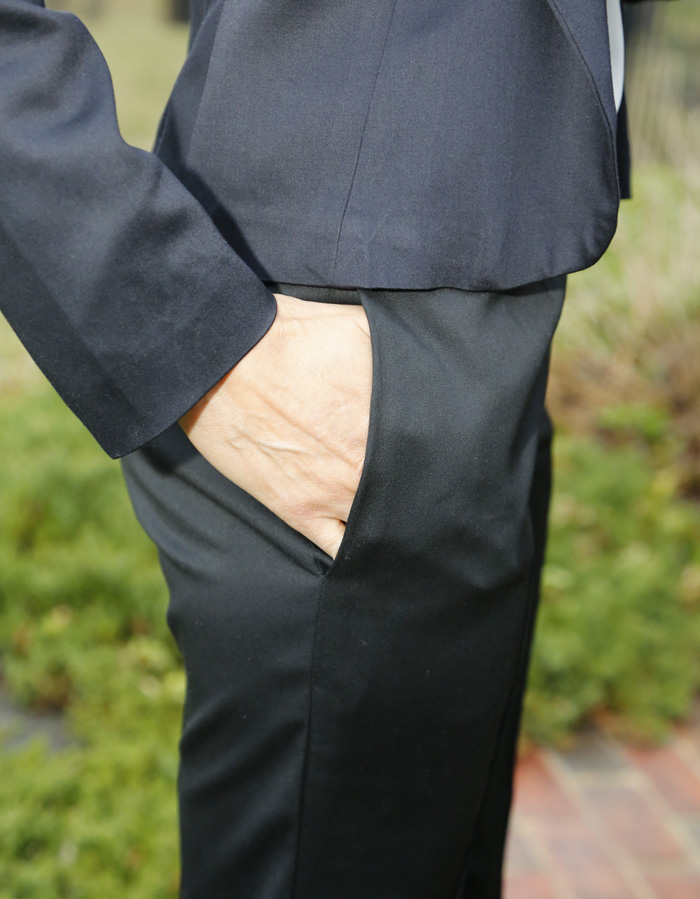 The fabric is a gorgeous black cotton sateen that I've had for a while. Honestly, I'm losing track of how long I've had some of the fabric in my stash. Side effects of being a fabric hoarder. 🙂 It sewed with ease, but per usual I serged all seams.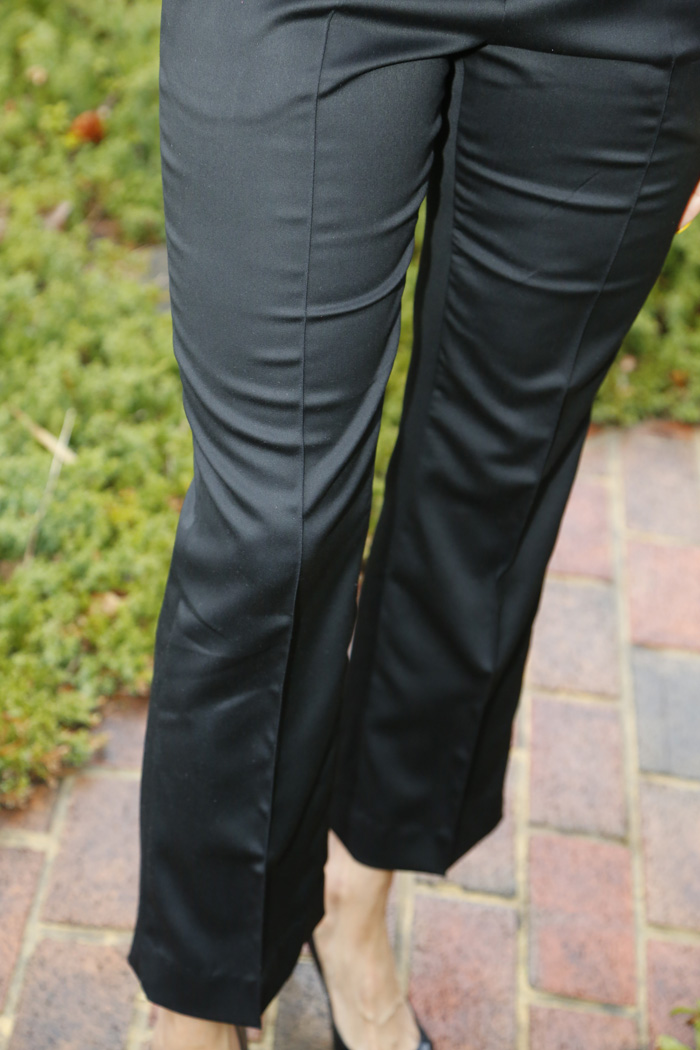 Some shaping is created at the front waist and back with small darts. I opted to stitch the crease, both front and back, to give a sharper more finished look. Basically to dress them up a bit. The pants are cropped just above the ankle, so this to me lends them to be a bit dressier too. Also, they have a flare that's not over the top. I wasn't sold on the flare at first, but now that I've worn them with flats and heels, I'm sold. Though there is some shaping, I would say this cut is for a slim fit and body style.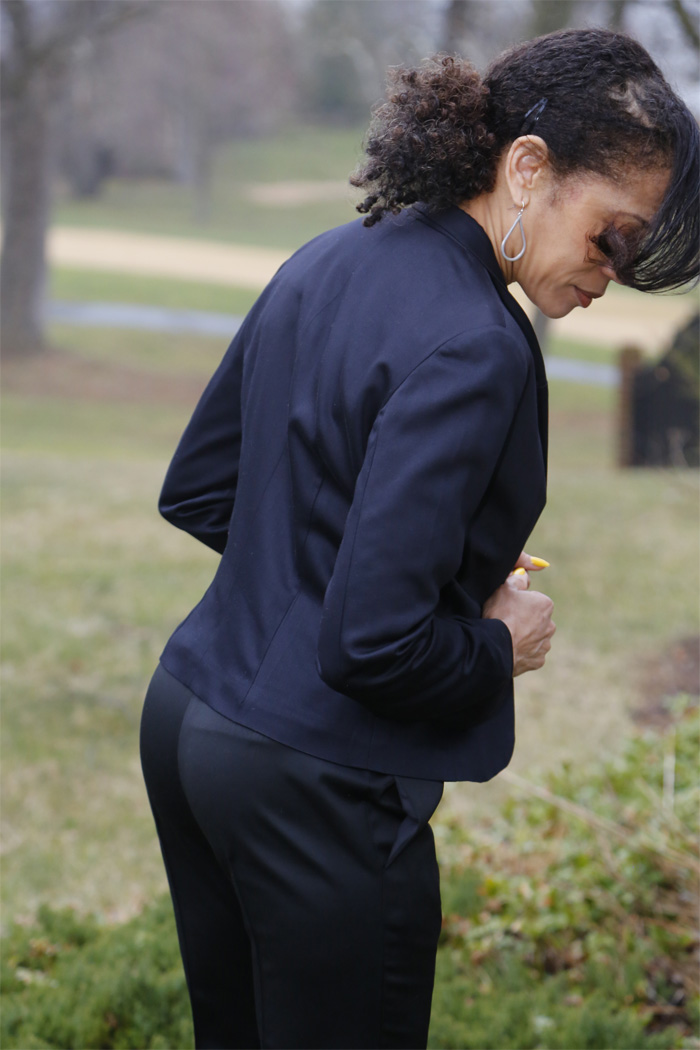 I have plans to make these again because they went together drama free, but I will make them full length, then rathe than the flare, cut them slim through the ankle and add a vent. Instead of side seam pockets, I will sew one front hip welt pocket and possibly add the standard two welt pockets at the back. As much as I love pockets at the side seams, no matter what, they eventually flap forward and the old elephant ears show up. Even my ready-to-wear pants do this.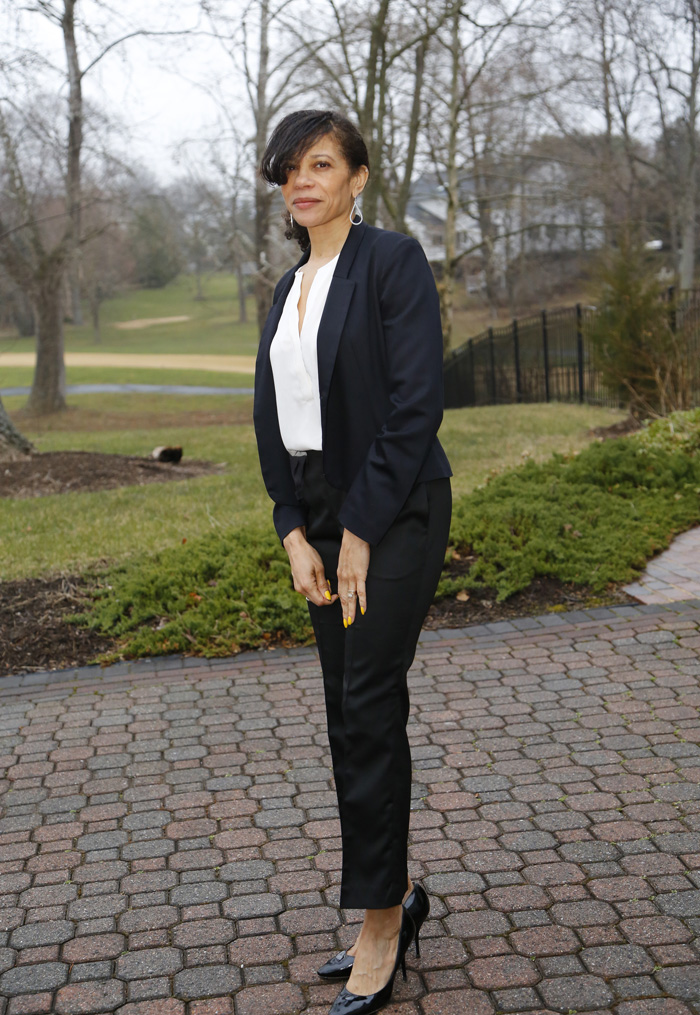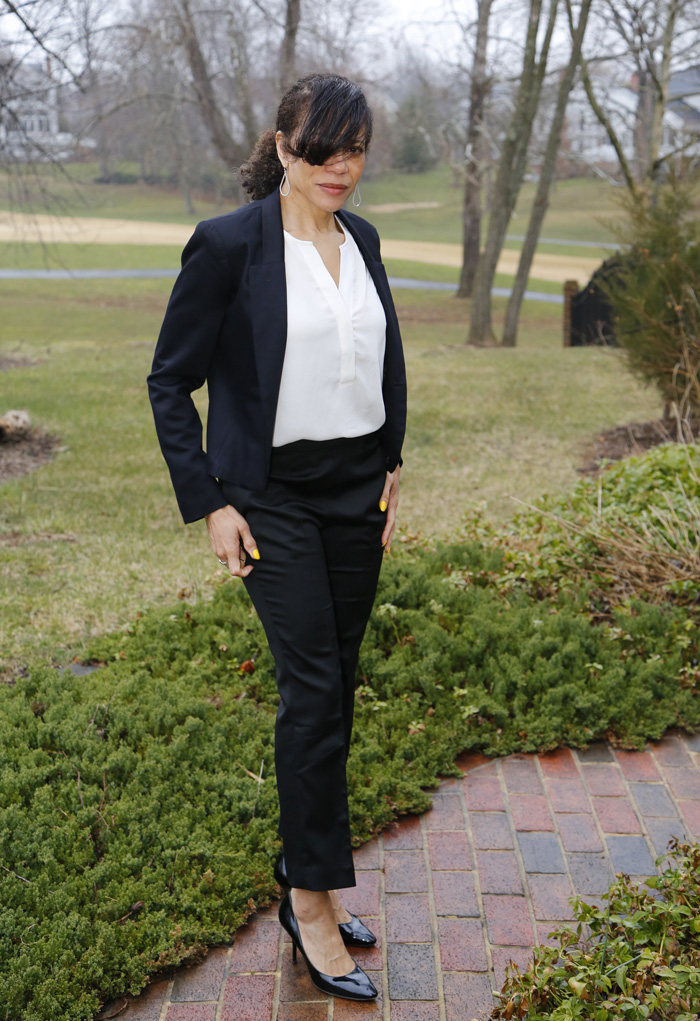 The jacket I'm wearing is a Burdastyle pattern I made a few years ago and this is one of my most worn sewn pieces and is a staple in my wardrobe…i.e. I wear it with literally everything. So now on to the next piece.