Me and Scandal have this thing going on. In return for my dutiful viewing, it gives me a whopping dose of Shonda, smut and improbable plots. But best of all, its a mouthwatering parade of clothes!
It's hard to deny the influence of Scandal on fashion. It's given rise to the return of power dressing without those mega shoulders from the 80's. Olivia Pope, who is as relentlessly coiffed as she is driven, dons wonderful statement pieces that exude power and femininity. Pastels, peplums and tailoring make for beautiful stuff.
But those coats…catch my eye. O.k. the gowns and suits too…actually everything she wears, but those coats though…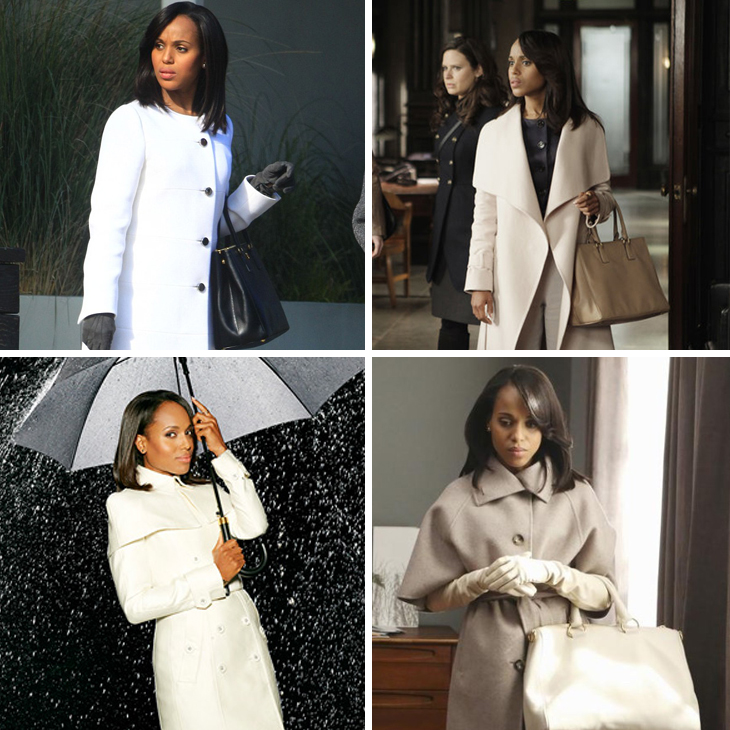 So I decided in honor of the show to make my own "Scandal" Coat and Simplicity 2311 was the pattern of choice. This is a Project Runway pattern that has been around for a few years, but remains a good, solid design. I went for the double-breasted pseudo shawl-collar version in a shorter length.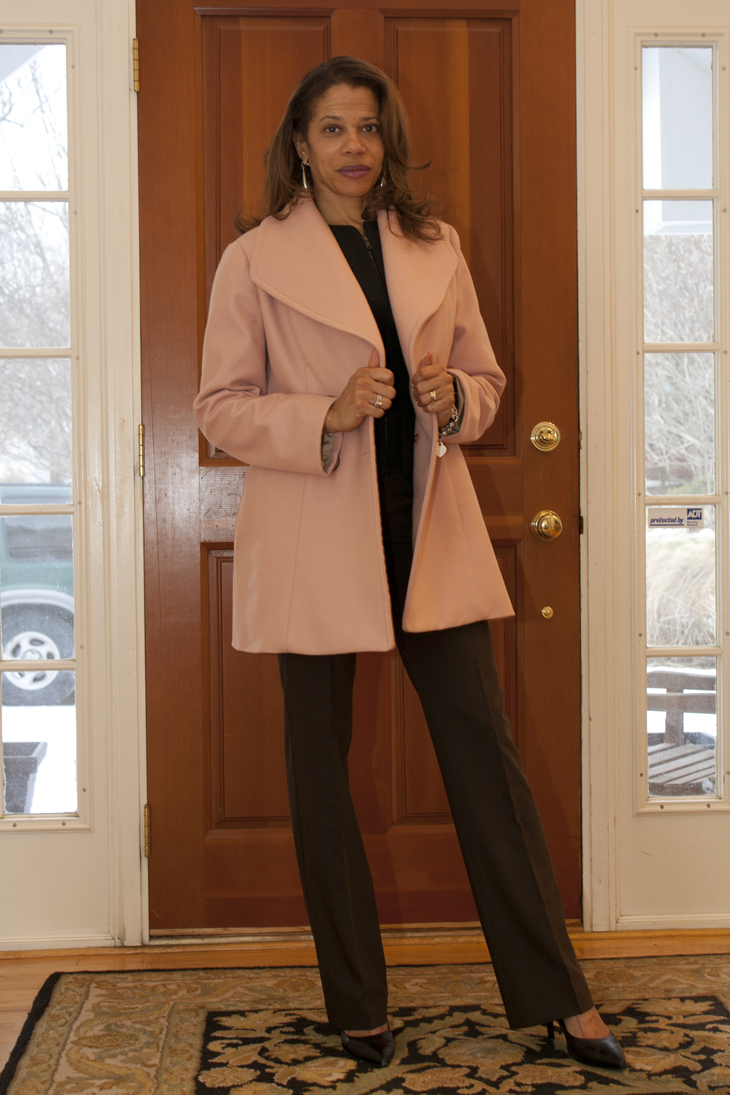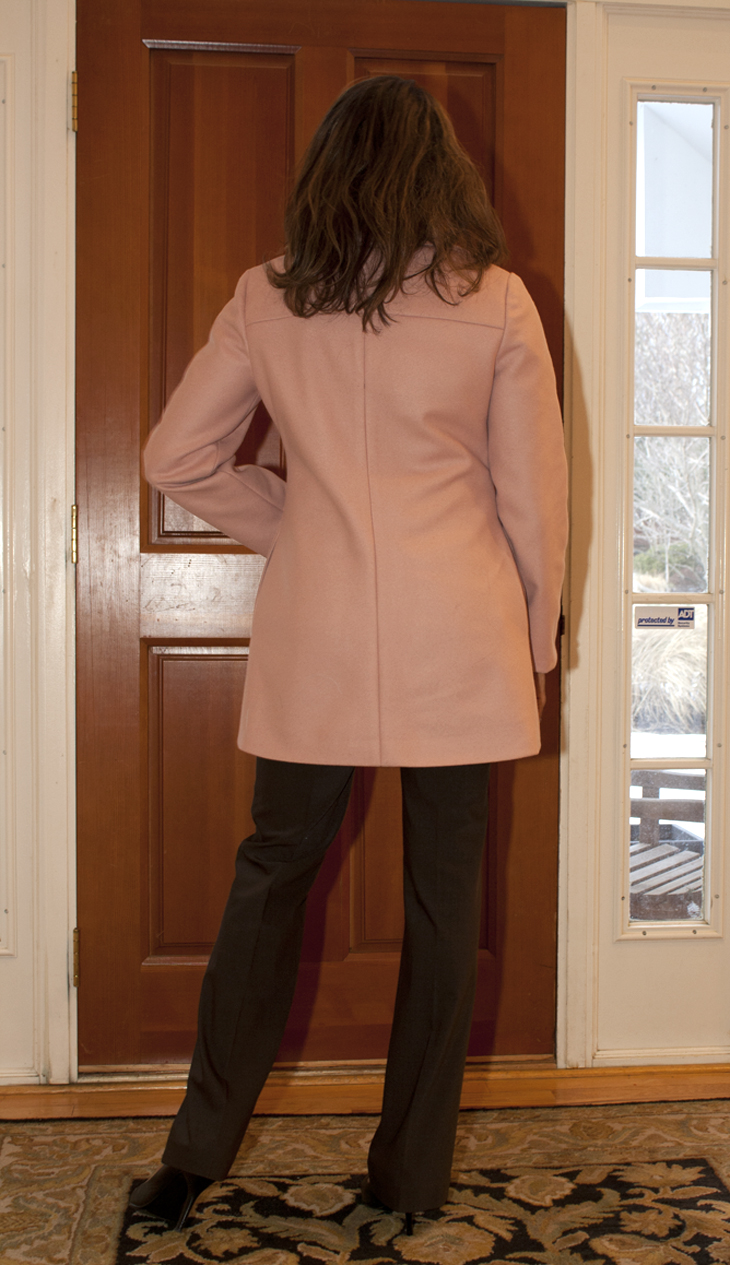 Because the design is so simple, it's the details that transition this coat into something polished.
I chose this absolutely gorgeous wool melton from Mood Fabrics in a creamy pastel pink. The fabric is fairly heavy and drapes heavy too, so I opted out of any underlining or fusible interfacing for stability. It didn't need it. For the lining, I used a generic acetate in my stash. Admission here, should have used a higher end lining, but the melton was pricey so I went with what I had.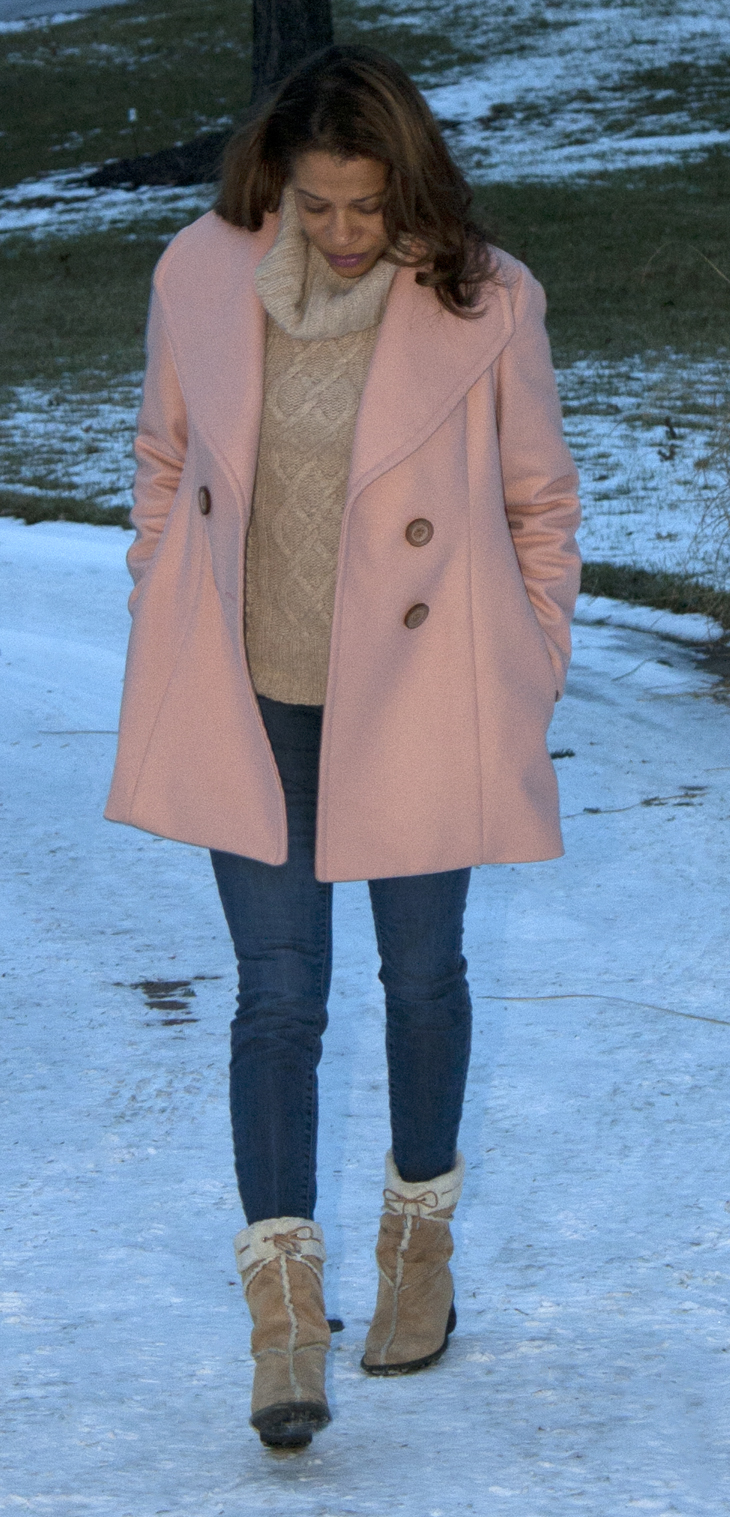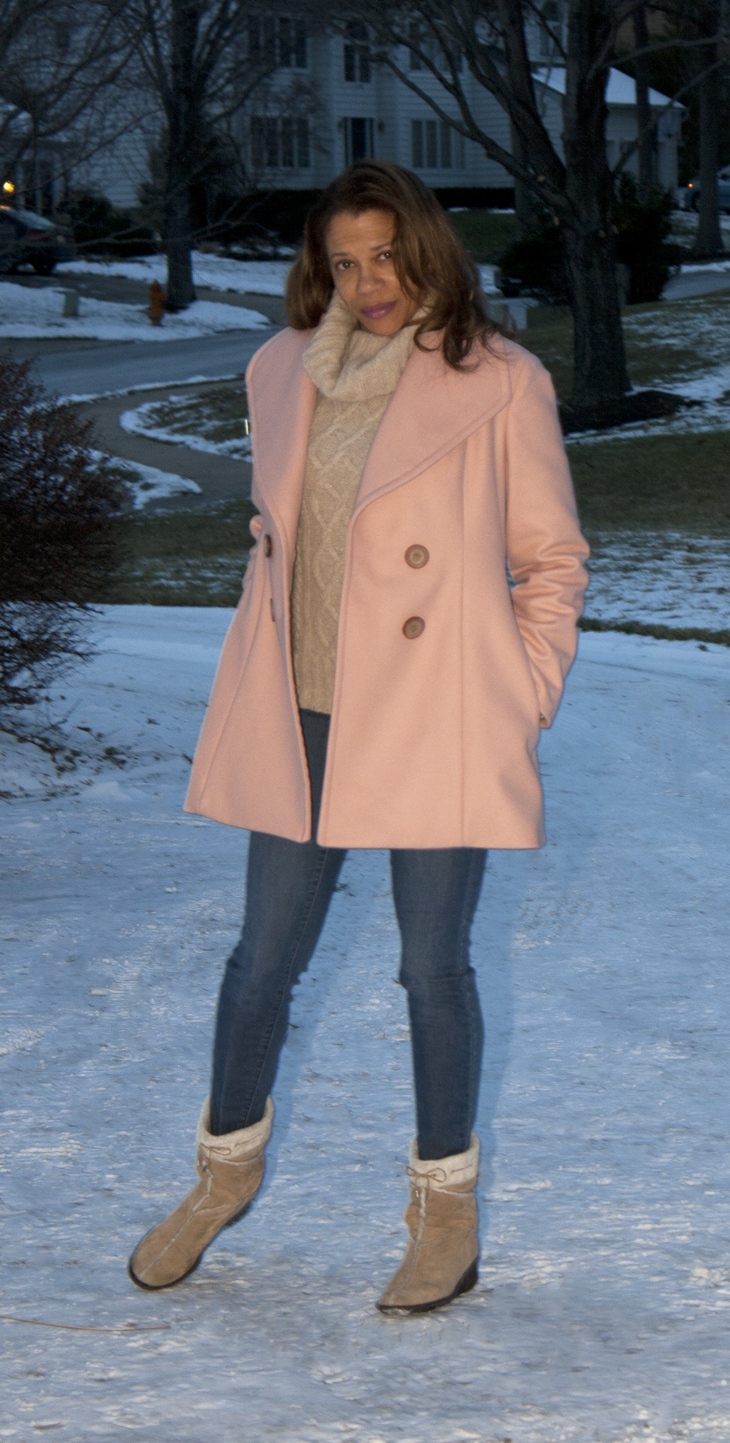 CONSTRUCTION
I shaped the label and collar with hair canvas and pad stitching. I also added seam tape along the fold-line.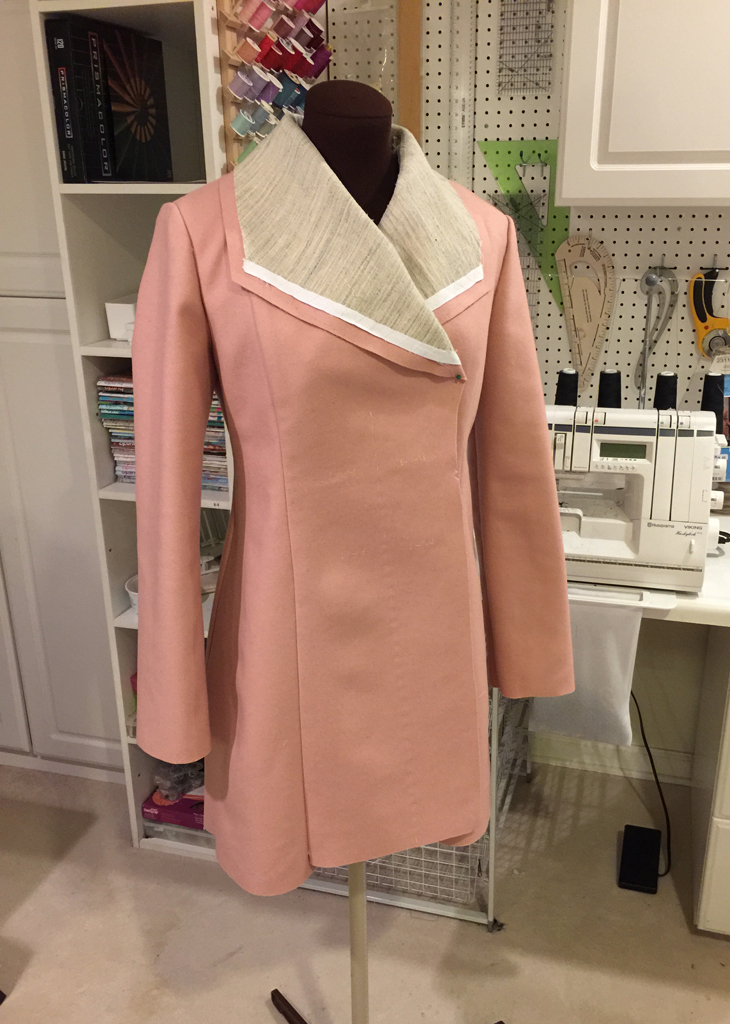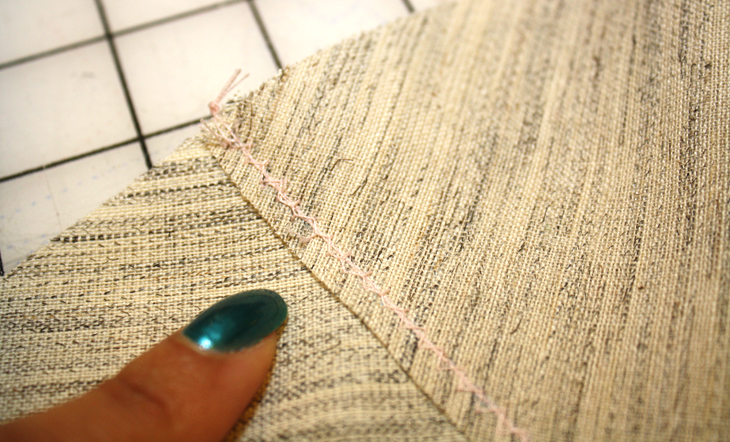 A shoulder reinforcement and backstay where crafted from hair canvas as well. "Tailoring: The Classic Guide to Sewing the Perfect Jacket" is my go-to reference.
This was my first attempt at hand-sewn buttonholes.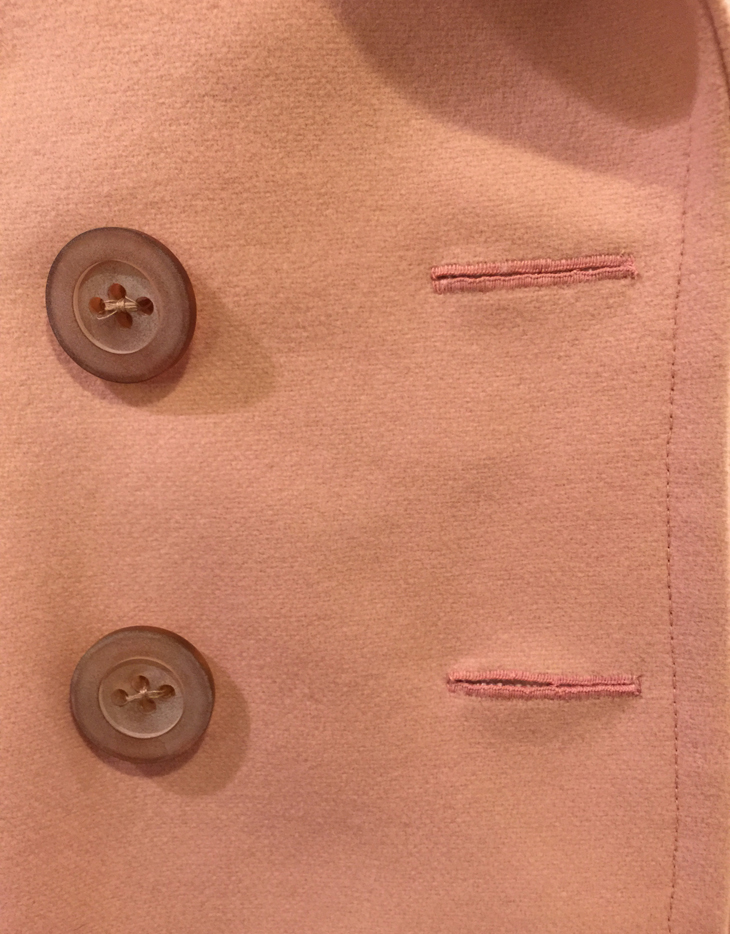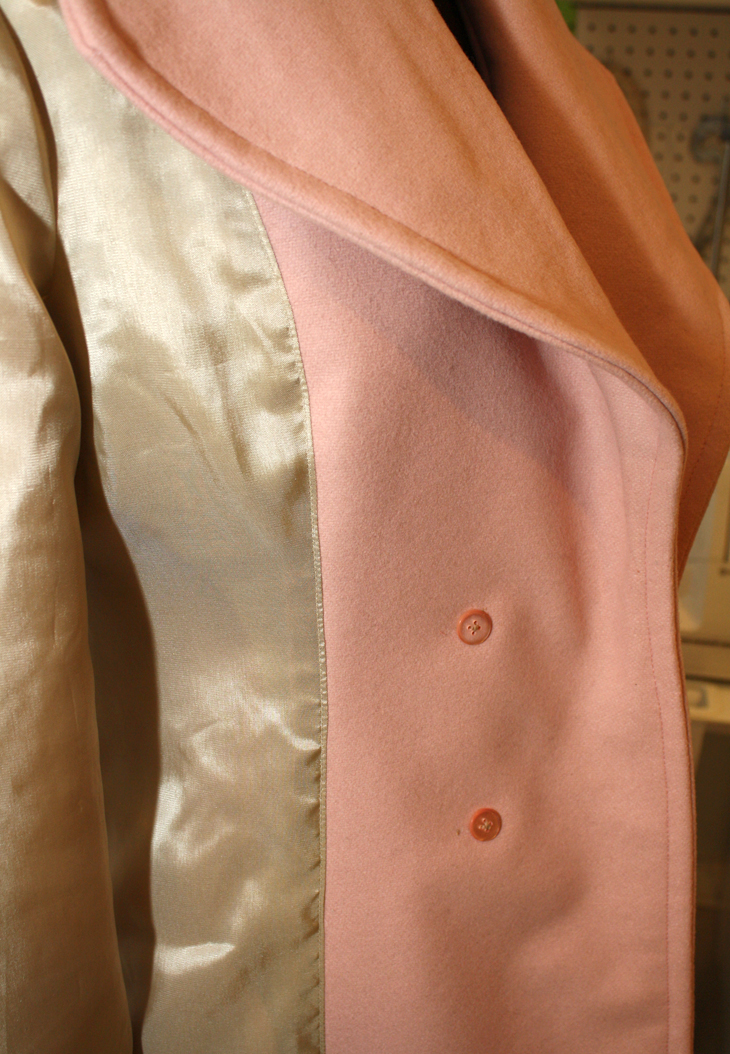 I used a heavy-duty thread (pulled through wax) in substitute of buttonhole thread. The back was stabilized with tear-away interfacing. I first cut the opening with an exacto knife, then stitched around the opening to act as a guide. I purled stitched (I believe that's what it's called) around the opening. I did a few practice runs before cutting into my precious wool.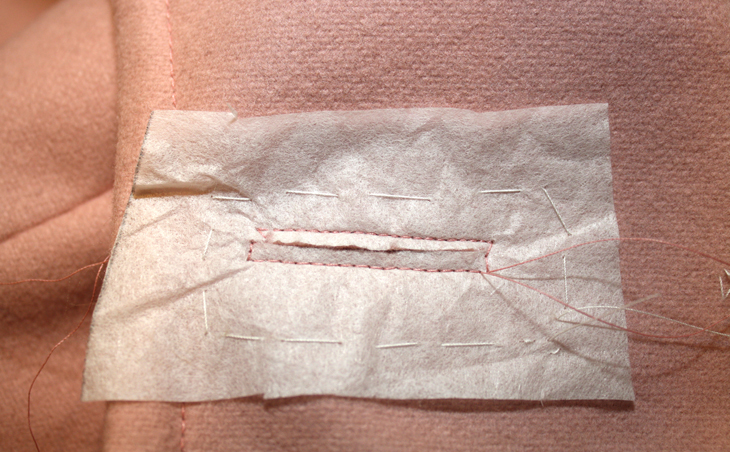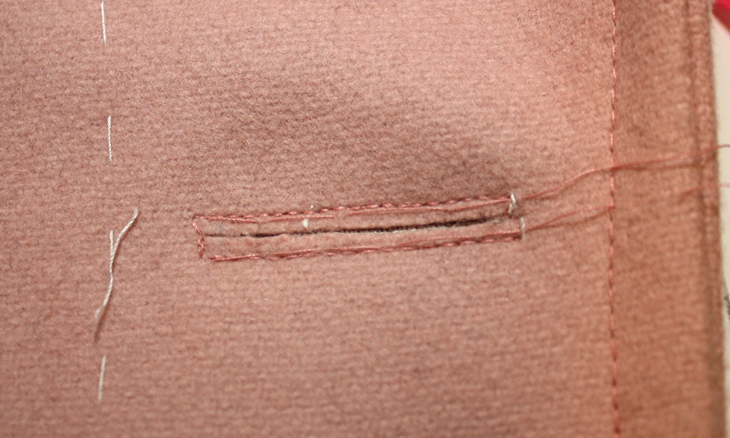 PATTERN ADJUSTMENTS
– Being short-waisted, I had to edit out  1″ from the bodice above the waistline.
– Fitted the back by removing some depth.
– Adjusted the lining pieces for extra room.
– Added a 1″ fold to both the back and yoke back lining pieces then tacked with machine feather stitches to allow for more movement.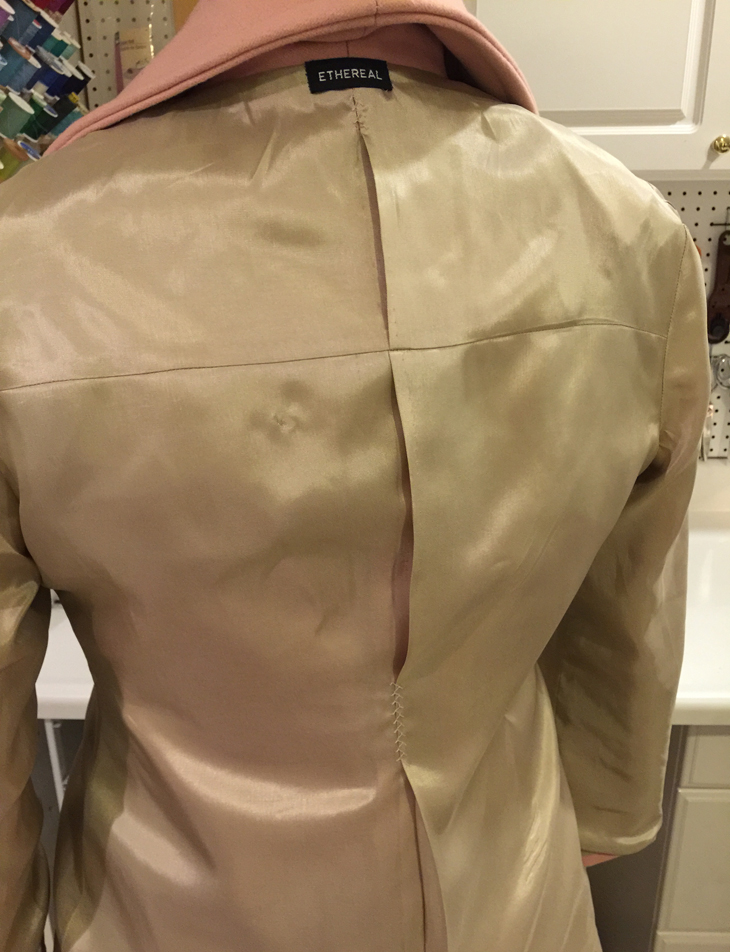 – Topstitched just the collar.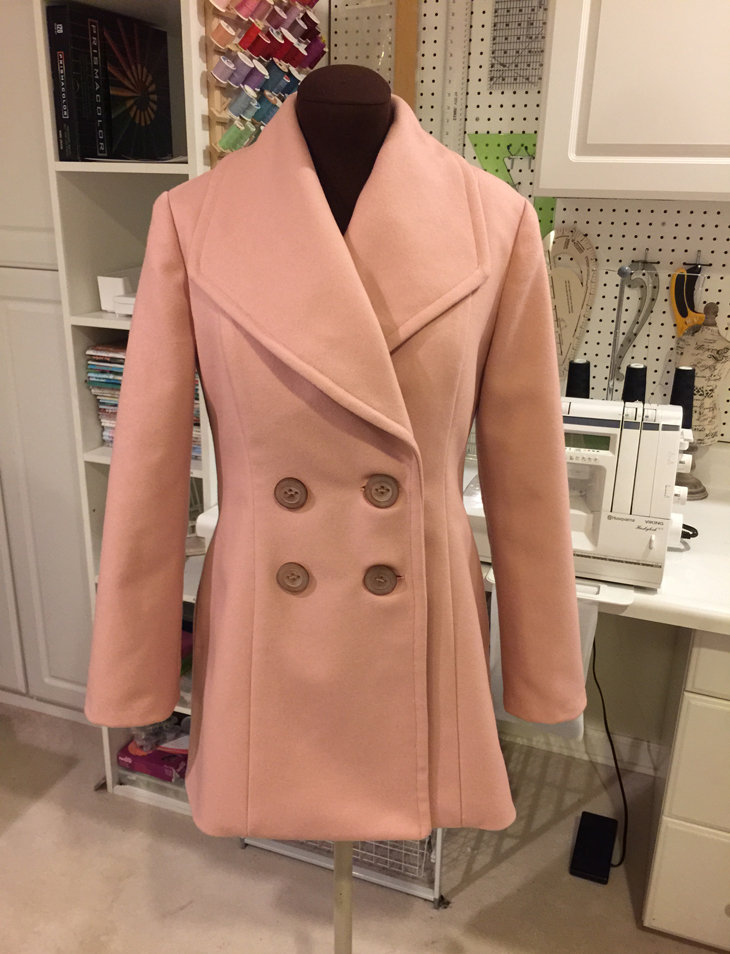 – Took 2″ off the hem to make it more versatile. With this much sewing, I wanna get use out of it, so at this length I can wear with jeans as well.
This pattern has a lot going for it except for the one-piece sleeve. Umm, why? It just seemed odd to have a fitted coat with princess seams and then throw in a clunky uni-sleeve. SMH on that one. Also, the instructions hopped around…A LOT. I have to admit I was slightly dazed and confused over the hemming instructions. Otherwise, I'm loving how it turned out. Hope Olivia would be proud.