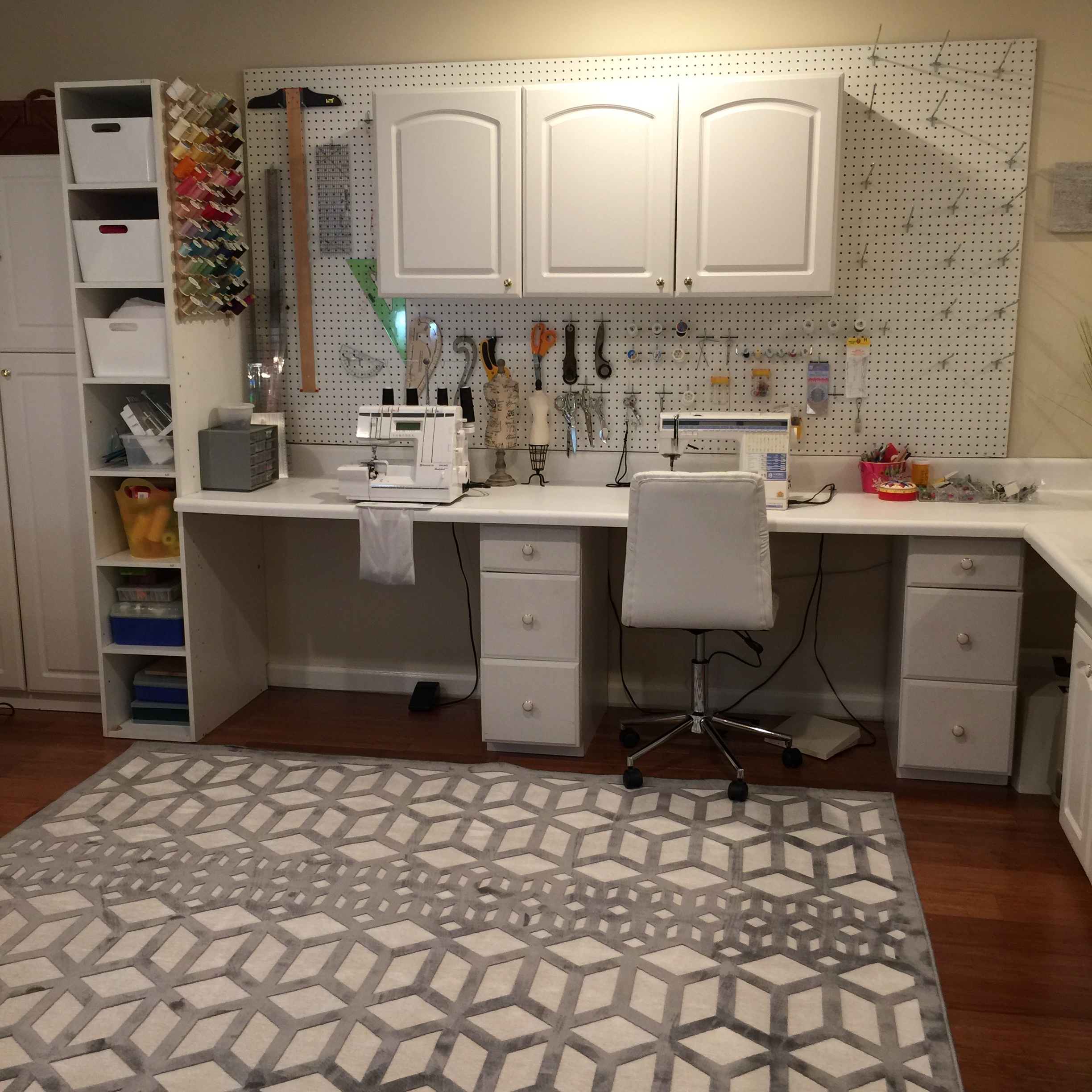 So about 13 months later…my sewing palace is finally done! Yes, that's an exceptionally long time for a DIY remodel, but between life, a new job, school, I just plain dragged my heels. To go that long without my space to create was torture because sewing is both hobby and therapy. A much needed creative respite. So I finally got cracking.
The location of my area has not changed. It has always been in the basement adjacent to my husband in-home office. He moved his office space to the recently vacated playroom, still in the basement, we had built for the kids. Now that they're all grown and gone, we're reclaiming parts of our house.
This area hasn't seen any TLC in years. Walls were banged up, the carpet stained badly and totally overloaded with accumulated junk. So I removed the carpet, which was a full work-out in itself. Hubby did the hard work and installed the wood flooring. I repaired the walls, painted the ceiling, walls and any modeling, which took FOREVER. I replaced the baffles in the recessed lighting as well. But probably the biggest task was purging my collection of stuff. My sewing area was a reflection of hobbies started and forgotten. There was scrapbooking, knitting, embroidery, felt, and so on. So I did some soul searching and purged…aggressively purged. So here is the finished result.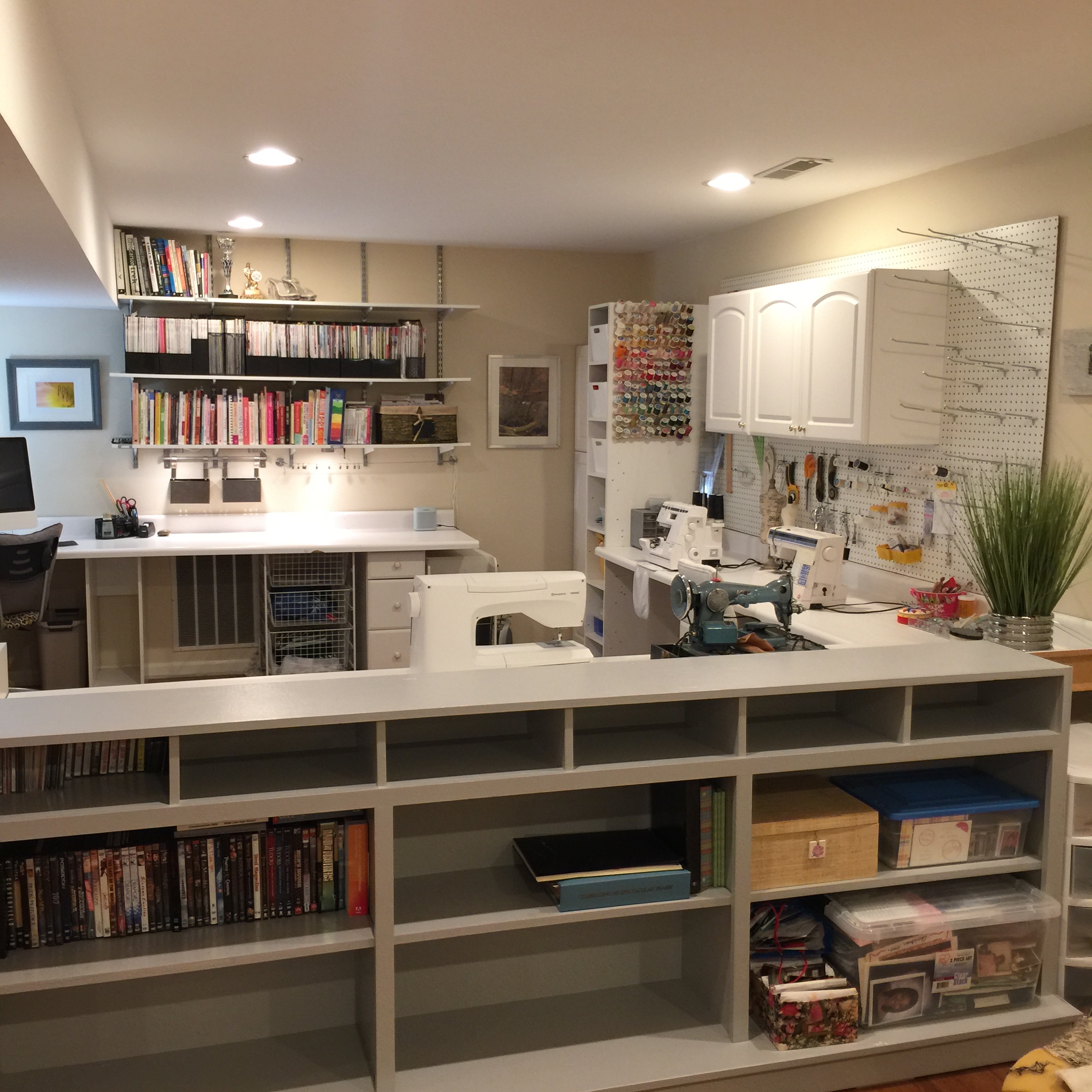 That bookcase in the forefront was a hand-me-down from hubby, so it was sanded and repainted and now it adds more storage which I pledge not to fill up with more stuff…fabric excluded. lol.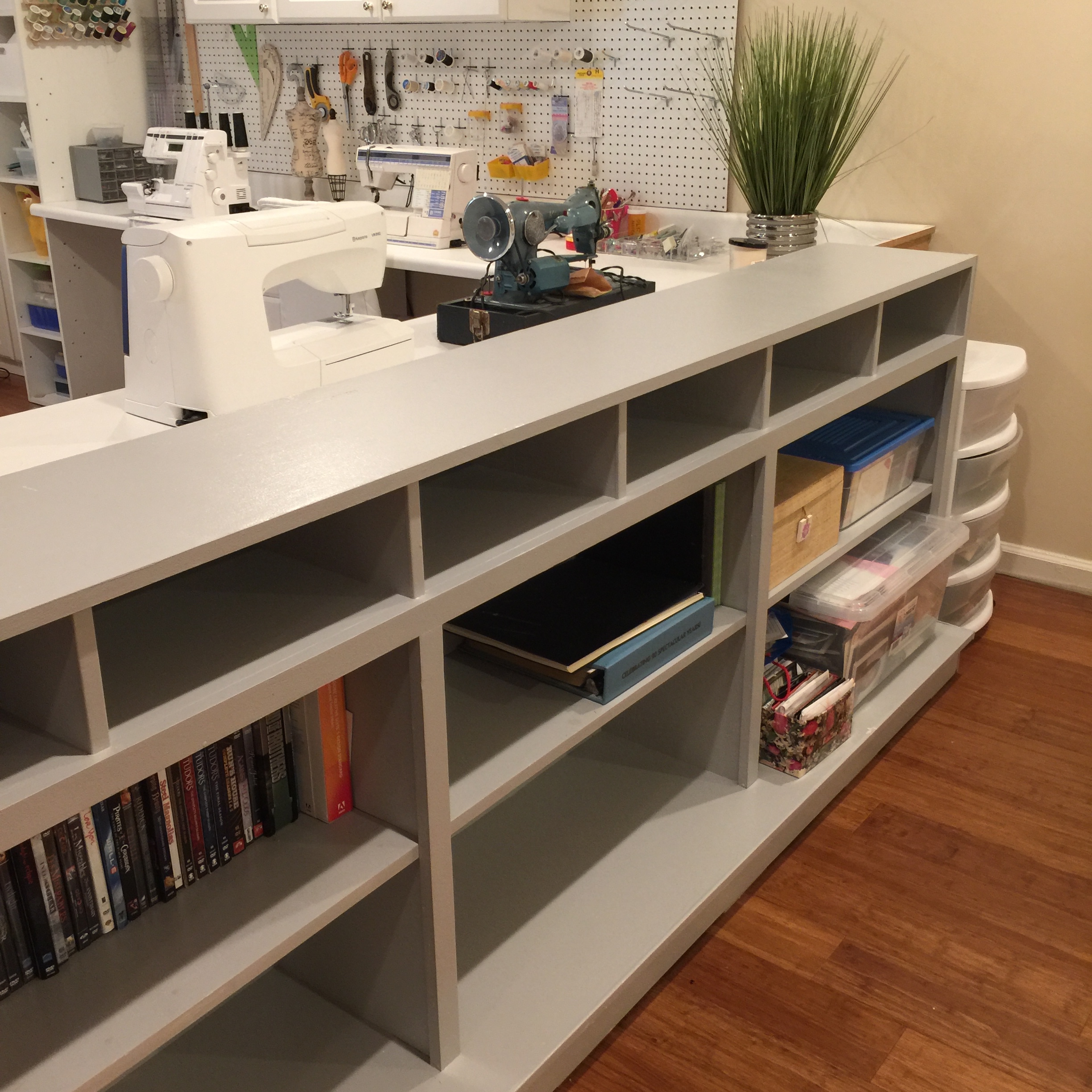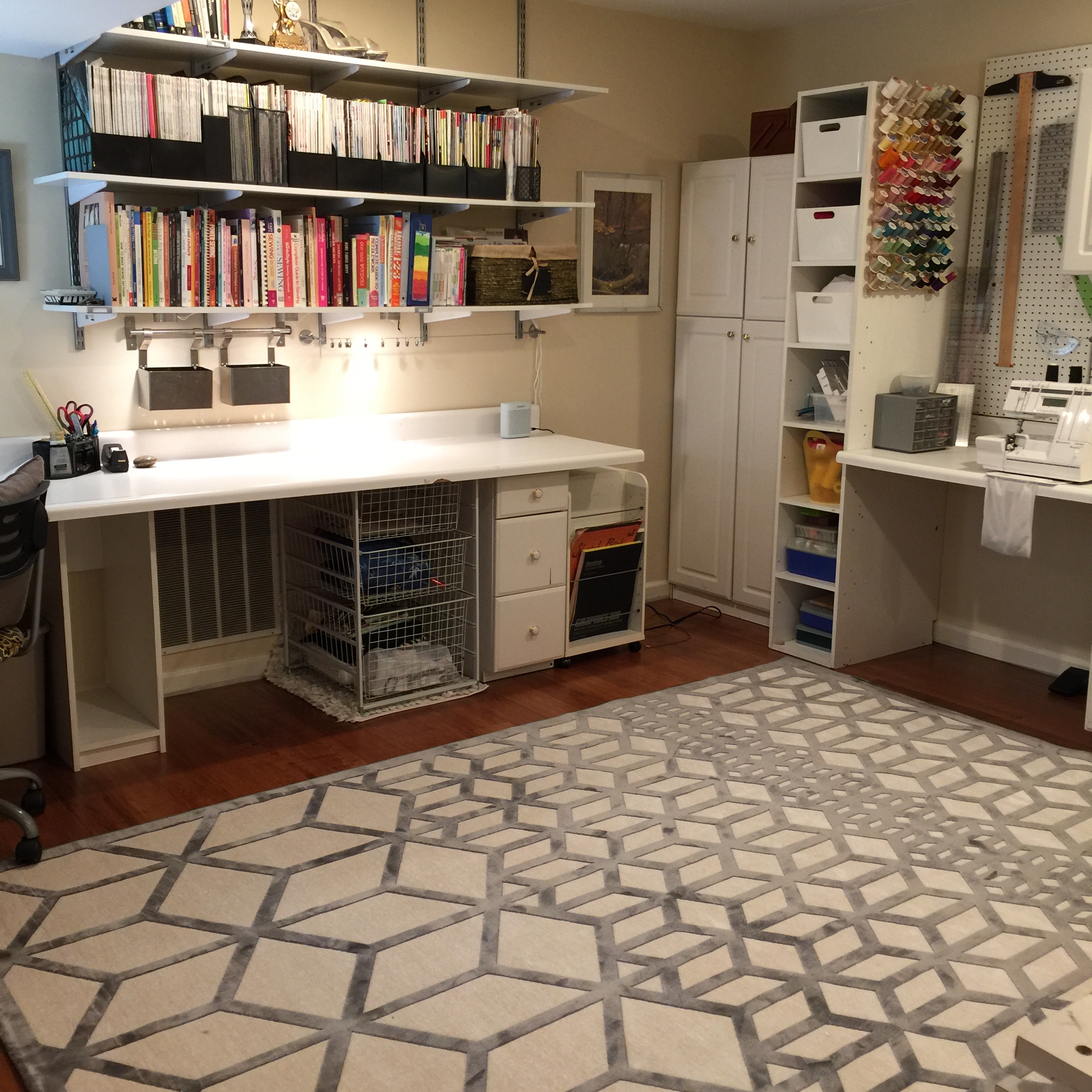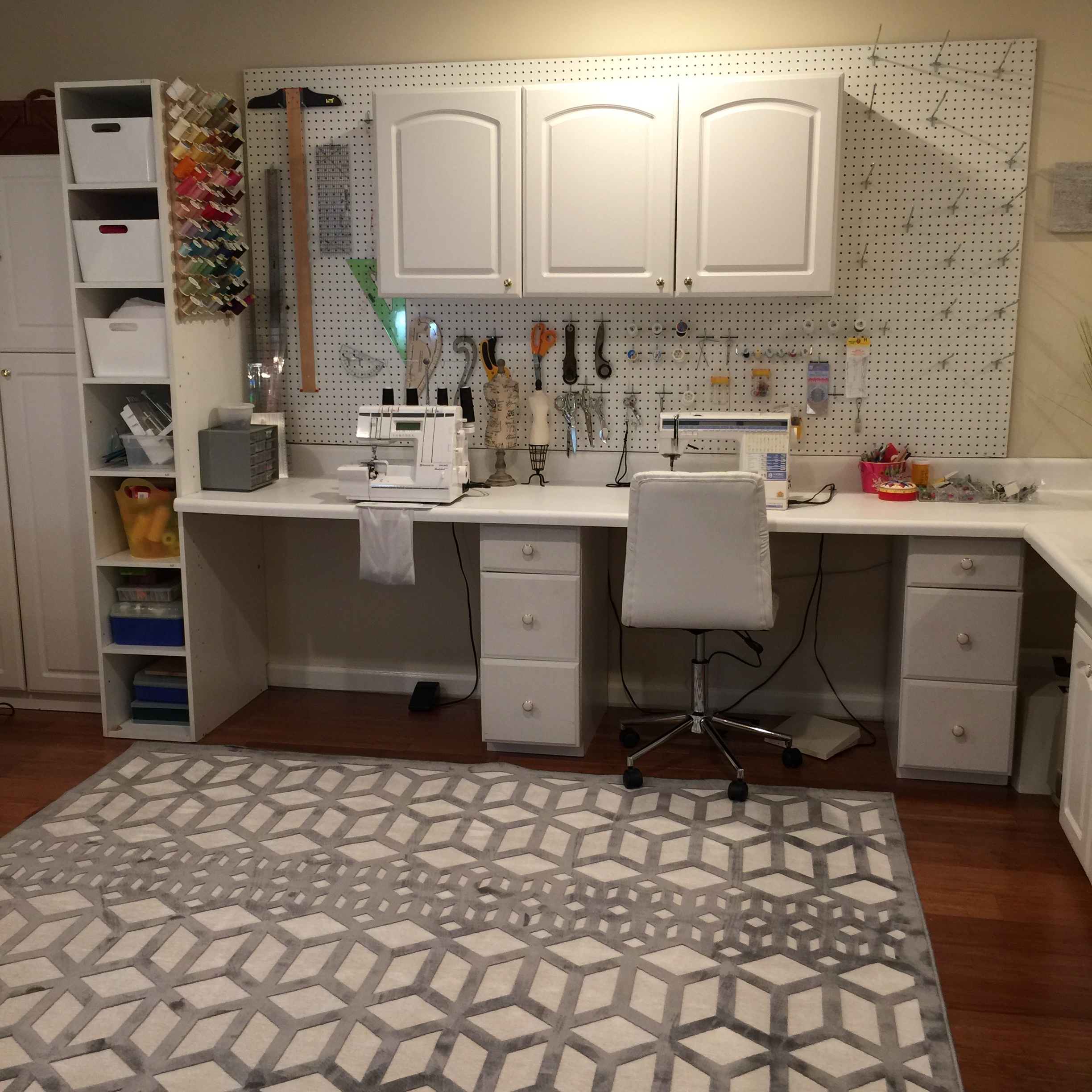 This is the heart of my sewing area. You can see my Viking serger and sewing machine. The rug I found at Home Goods on clearance. The chair too is from Home Goods, the most tempting store in America, next to Target.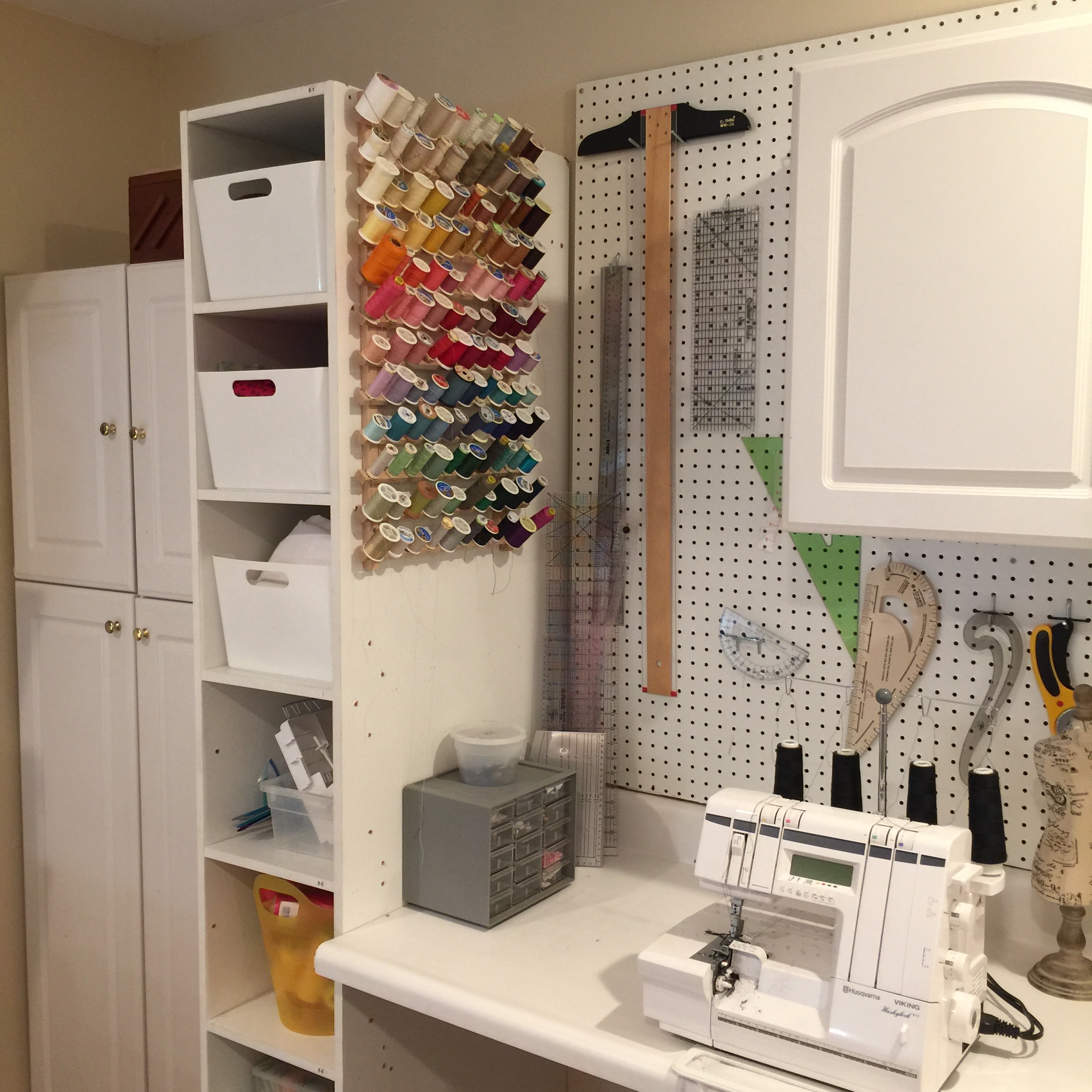 My bomb pegboard the puts the basics on display and makes them so accessible!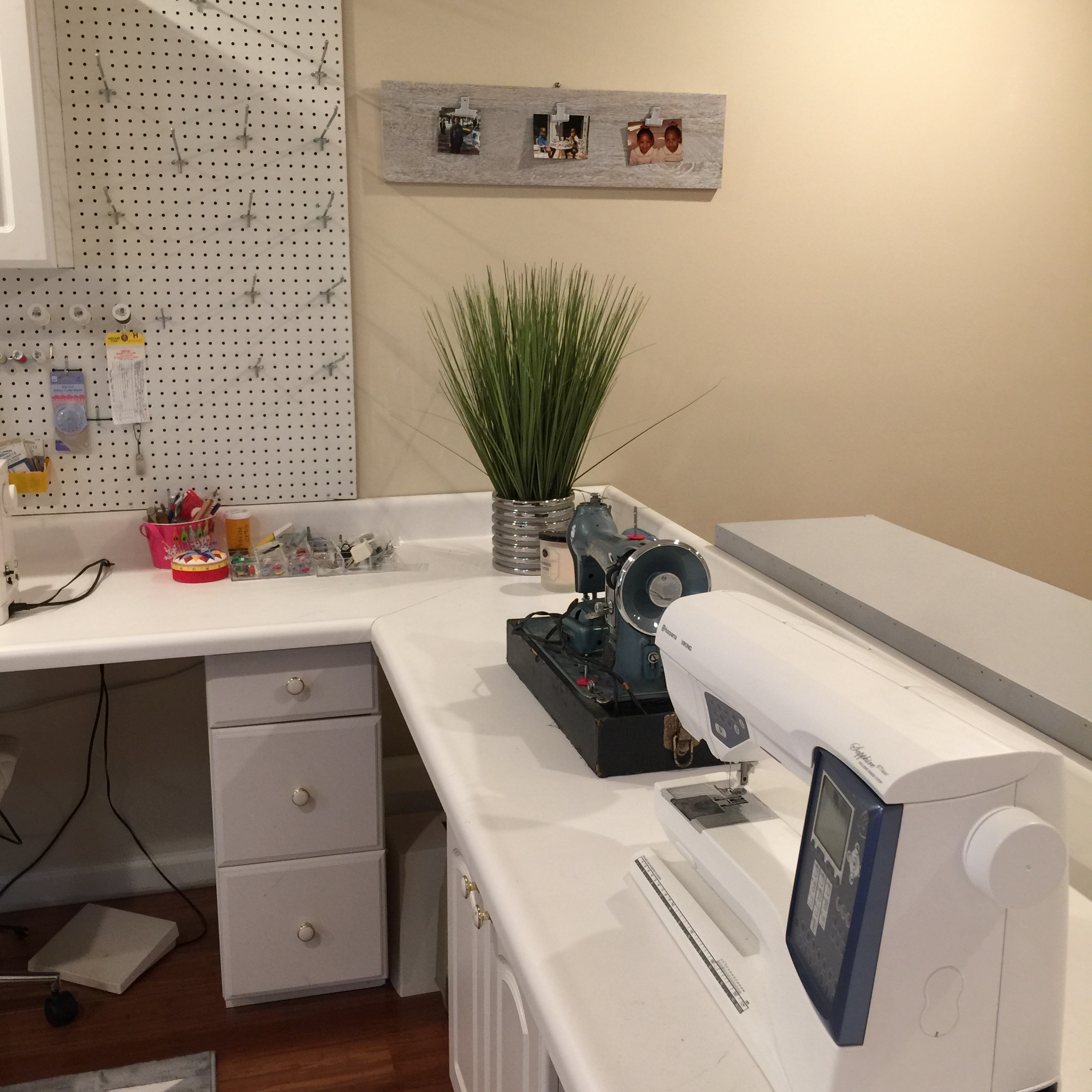 More sewing family members; a vintage machine and my Viking 875 quilt machine.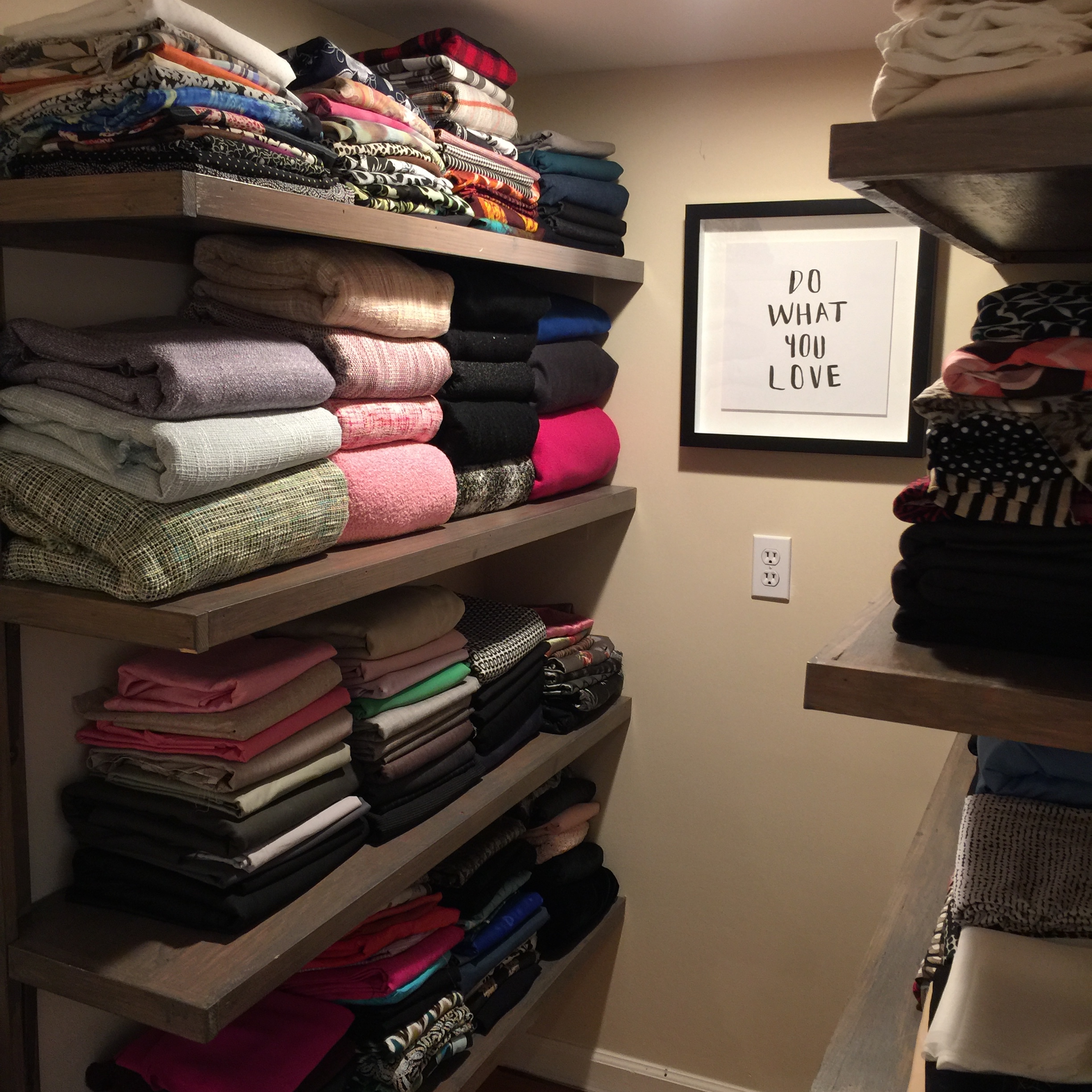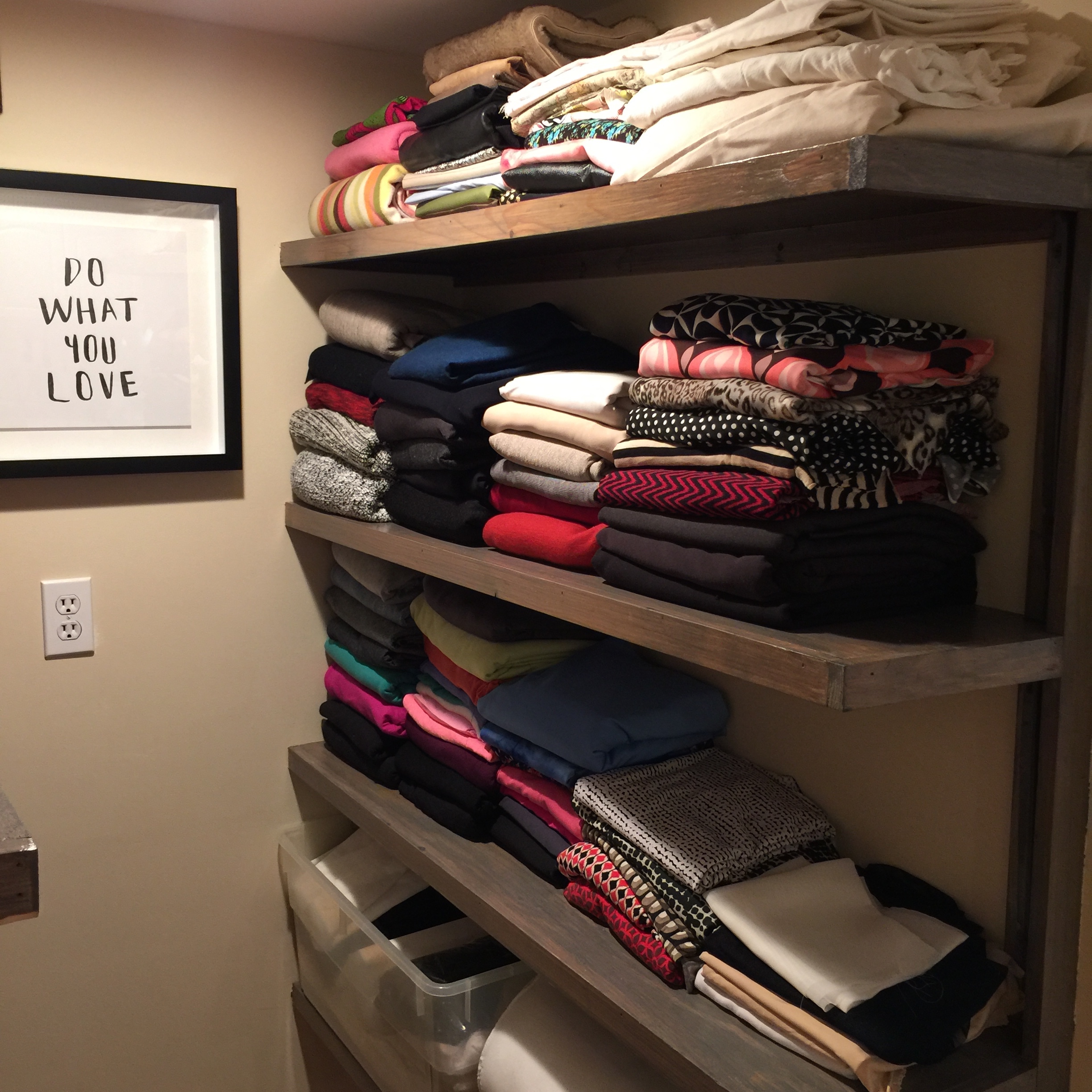 And of course the achilles heel of all sewists, their fabric stash which mines reflects years of hoarding and shamelessly buying fabric with no project in mind.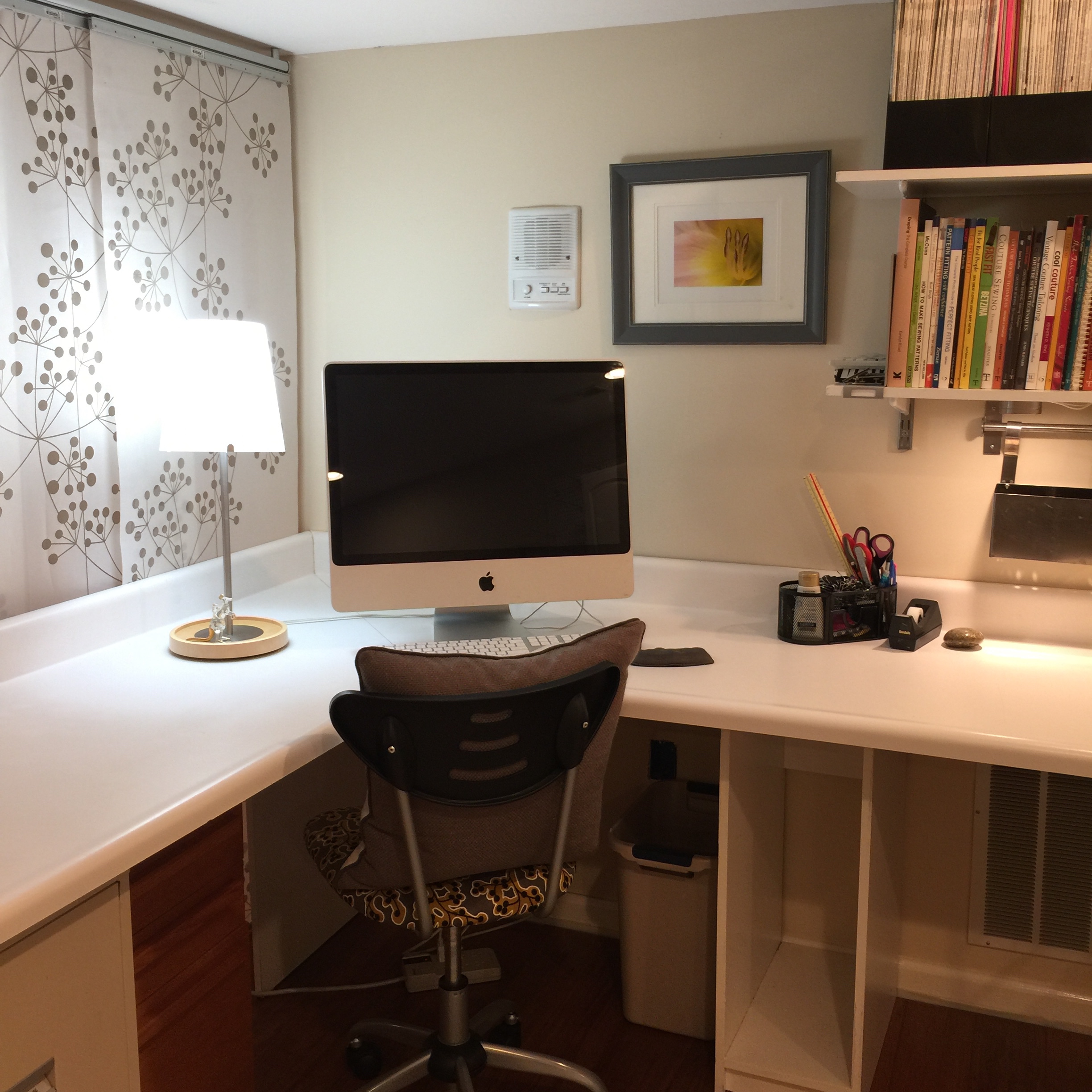 And finally my work station. I'm a graphic design by trade and this is my iMac, though she's got some miles on her, she still gets the job done.
Here's a tour to give you a sense of size and function.