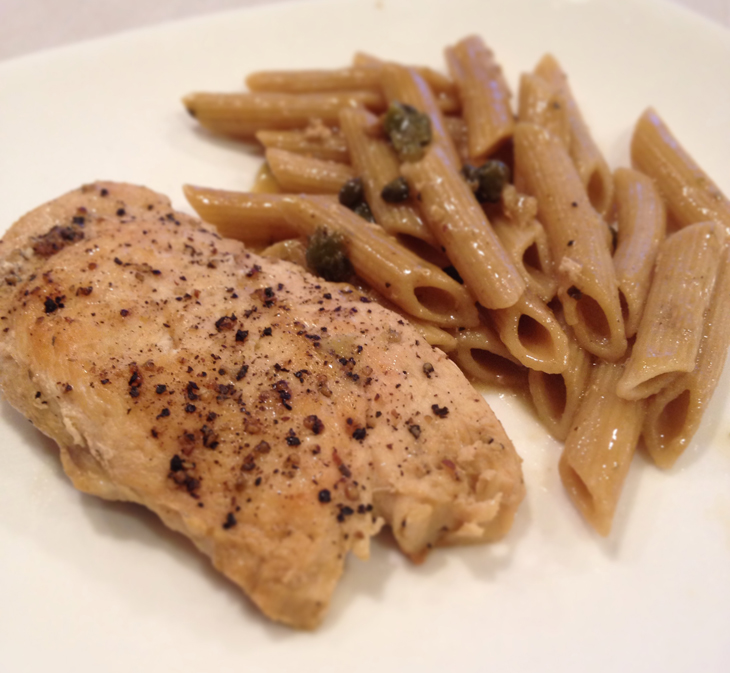 Looking for something filling and quick with a double whammy of protein and carbs, I always shoot for chicken and fill-in-the-blank. On this occasion, pasta. This is one of those " a little bit of this, a little bit of that" recipes, so use your best judgement.
<b>RECIPE</b>
Season boneless, skinless chicken breasts with just salt and pepper.
Saute in olive oil and with a pat of butter.
While chicken is cooking, cook the whole wheat pasta.
Add white wine. Simmer for just a few minutes.
Add chicken stock and capers. Simmer a few minutes more.
Mix approximately 1 tsp. of corn starch with cold water and to chicken to thicken stock.
Then add in whole wheat pasta. Cover a simmer until pasta is heated through.
Quick and easy. Enjoy!