I bought this delicious pair of leggings from Marshall's that I just love! The fit and pattern are perfect…perfect enough to inspire me to create a line of fit gear centered around them. Now my favorite color is shamelessly pink and I'm an ardent wearer of black and grey so the series is entitled "Bubble Gum and Licorice" cause things are just that yummy sometimes.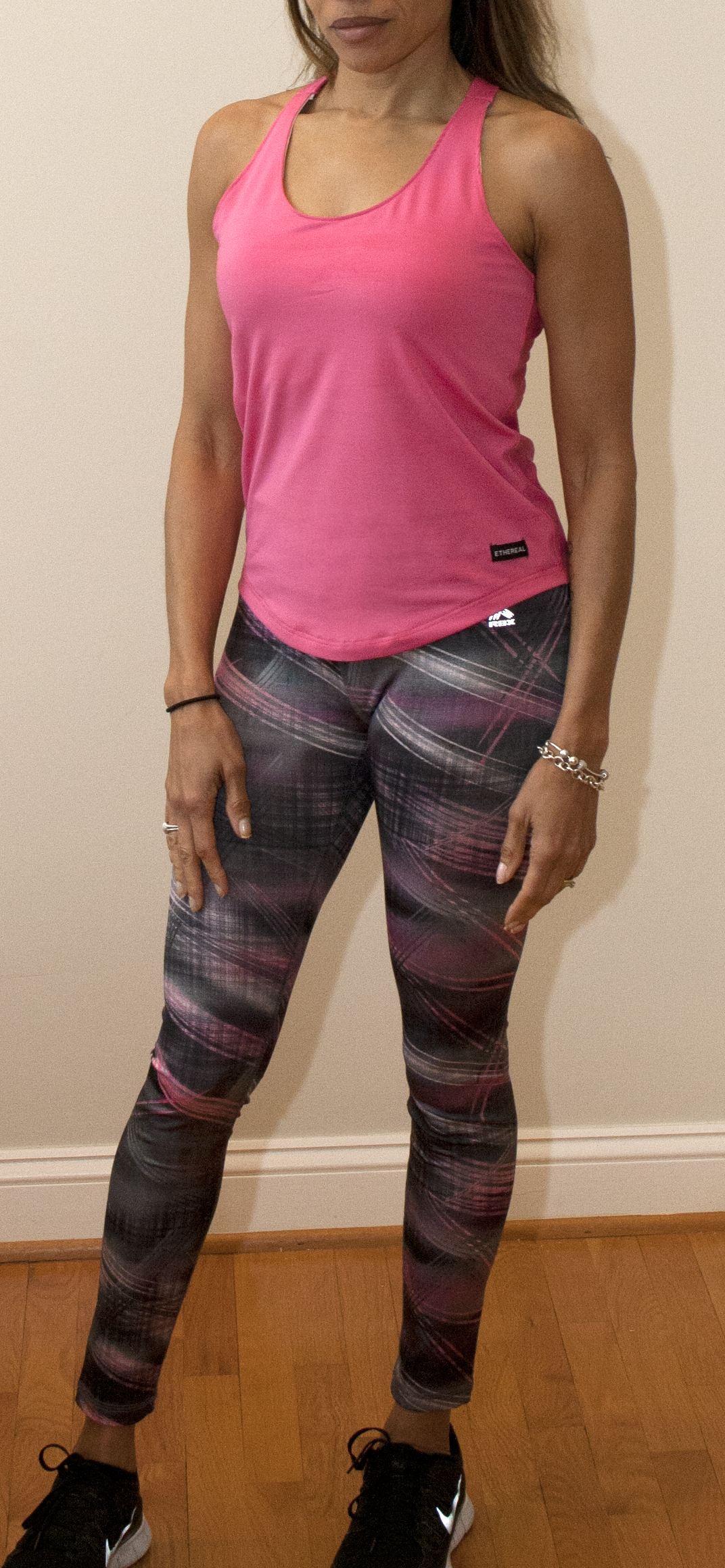 This knit tank top is from BurdaStyle magazine 11-2007-123. Yep, that's right 2007. (It's so old I couldn't find it on the website.) A self-confessed pattern hoarder, you know you never can have enough patterns.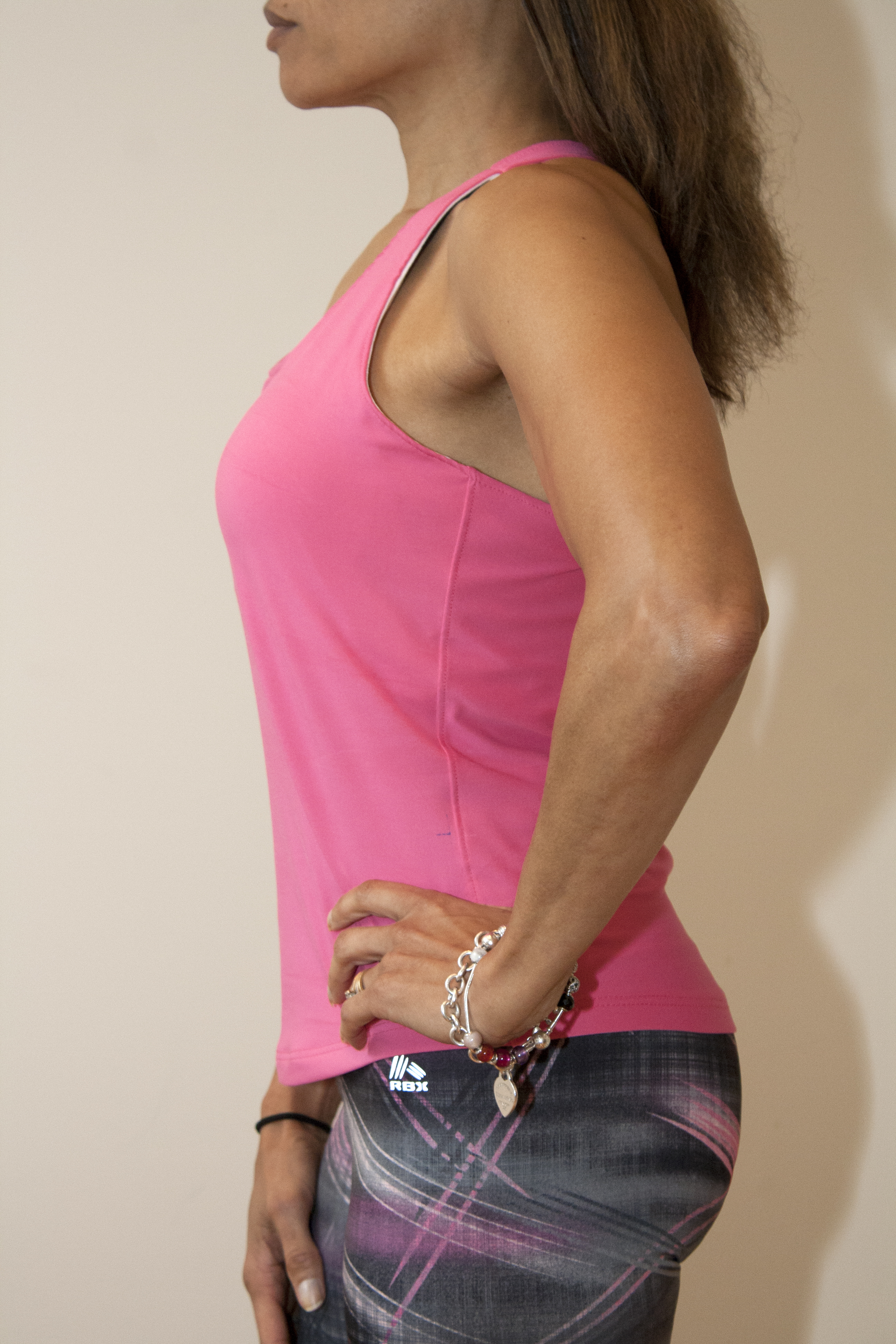 The knit is a polyester/spandex combination with hopefully wickaway capabilities. I've had it in my stash for so long I can't remember. Shame.   Anywho, it was easy to work with as we all know some knits can be temperamental. The shelf bra is made from a white knit that is probably meant NOT to be a lining, but I used what I had.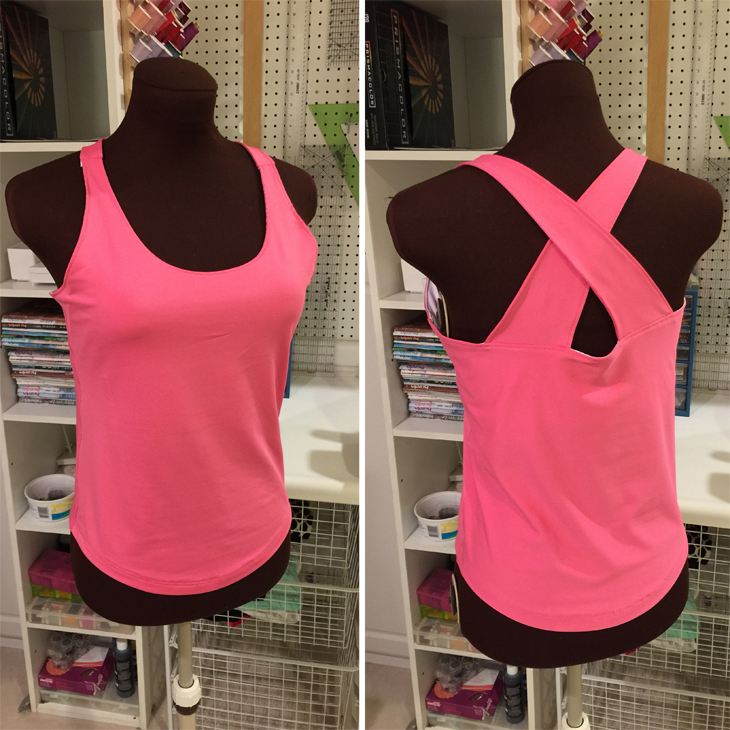 CONSTRUCTION
– No major notes other than I was very cognizant of the finished width of the top straps and the back straps as they are sewn together once finished and turned rather than as one continuos piece.
– I cut the size 36, but the 34 may have been alright.
ALTERATIONS
– Removed about 3″ from the hem and changed the hem shaped from straight to curved.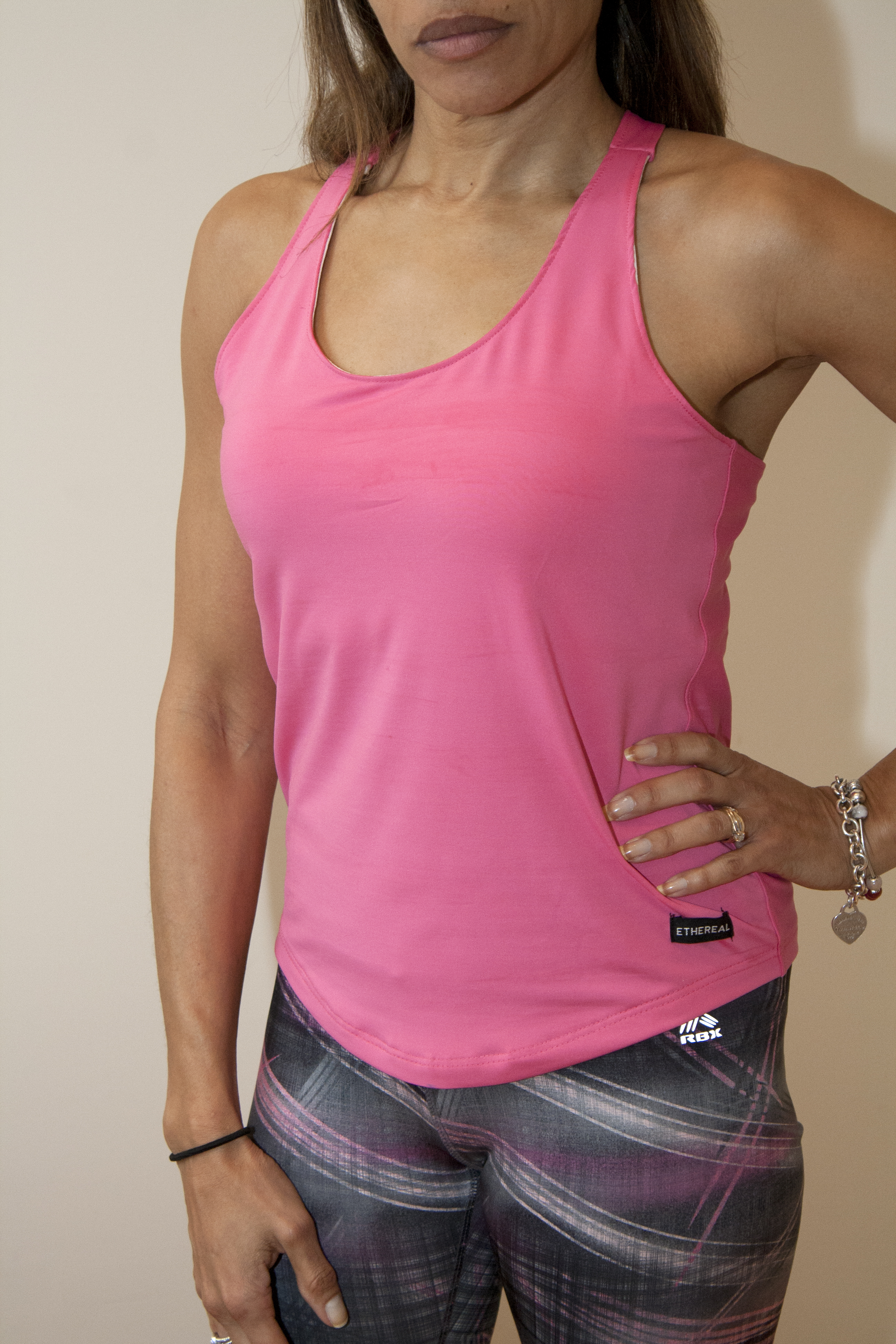 FIT
I love the straps that cross in the back, but I don't like the shelf bra…at all. Since this pattern was crafted back in the day when fit gear still was heavy into shelf bras, it seems dated. Now with the uber cute sports bras that can be worn solo or under other tops, the shelf bra is kinda obsolete. So for the next iteration I will omit the bra and craft a facing. Also, I have a little gapping around the under arm and upper arm that I will edit out as well.

Also, the fit through the back seems to bunch, but I'm going to compare to some of my other tops (Nike, Athleta, etc.) to compare. Otherwise, well done Burda once again.