Black tie galas…my chance to look pretty and get a new dress. I usually buy a dress that is worn once or twice and then gets stored in my closet. I may look at it from time to time, but it gets no wear. Well I had an event to attend and this time I was hoping to be a bit more practical. No more "one and done."
I belong to a wonderful family organization called Jack and Jill. Every other year we host a "Beautillion" to recognize our accomplished young men…said black-tie affair…and the ladies wear full gowns in earnest.
I instead went short and made a sequined skirt that I paired with a top I already owned. My thinking is I can dress the skirt down with a chambray shirt and wear to some other less formal affair. The fashion fabric is this yummy ombre sequin fabric and only one yard was needed.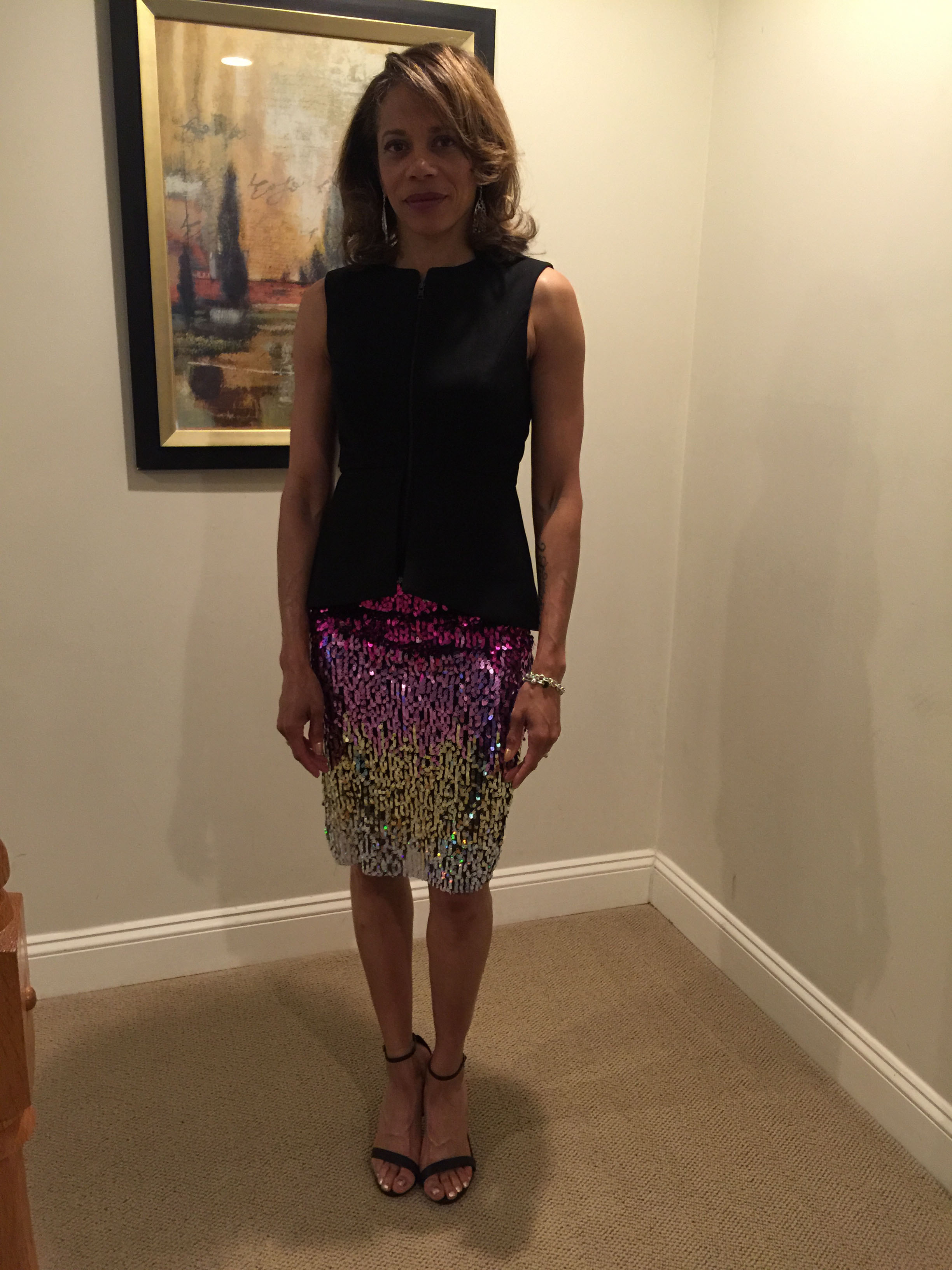 My pattern source came from a "Style Sew Me" DIY tutorial for a high waist pencil skirt with color block panels. Eryn has a great site with lots of "how to's" made simple. This particular skirt is super easy to make and she provides a pdf for download with instructions for measuring. The video is a step-by-step review of the pattern drafting, cutting and construction process. Continue Reading